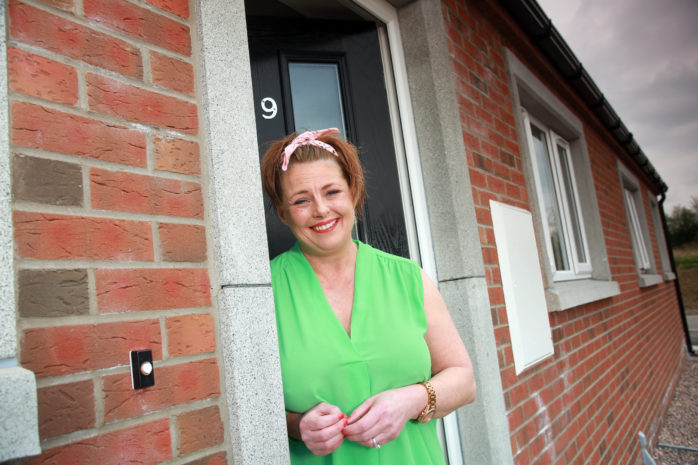 Part of our Housing Solutions team, which includes our Homeless Support Line, our Tenancy Deposit Service is there to support clients aged 18+ who are unlikely to receive an immediate housing offer within their preferred location.

The aim of the service is to make private rental a reality for individuals and families by providing a grant to cover the deposit needed to secure a home.
What to expect?
Matched with our Tenancy Liaison Officer, a member of our Housing Options Made Easy Team, individuals will firstly have their circumstances reviewed before discussing the steps needed to avail of the tenancy grant.
Working with Simon Community saved my life. I wouldn't be alive today and have this beautiful house, if it wasn't for them. I have never known kindness like it. I went through a really difficult stage in my life and found myself at rock bottom. This service has been instrumental in helping turn my life around. I've went from complete darkness to actually living my life.

Louise
While everyone's journey will be unique, within this service our team can help with a range of issues, including:
Property Searches
Landlord Discussions
Applying for Housing Benefits
Help with Moving
Private Rental Assessments
Arranging Property Viewings
Applying for Discretionary Support
Signposting to Additional Services
How to access the service
This service is suitable for individuals aged 18+ who are interested in private rentals, have low support needs, low housing points and are deemed tenancy ready by their support worker.
Existing Simon Community clients residing within a project should speak with their designated support worker to be nominated for the grant scheme.
External organisations can request the grant for their clients by completing the below form.