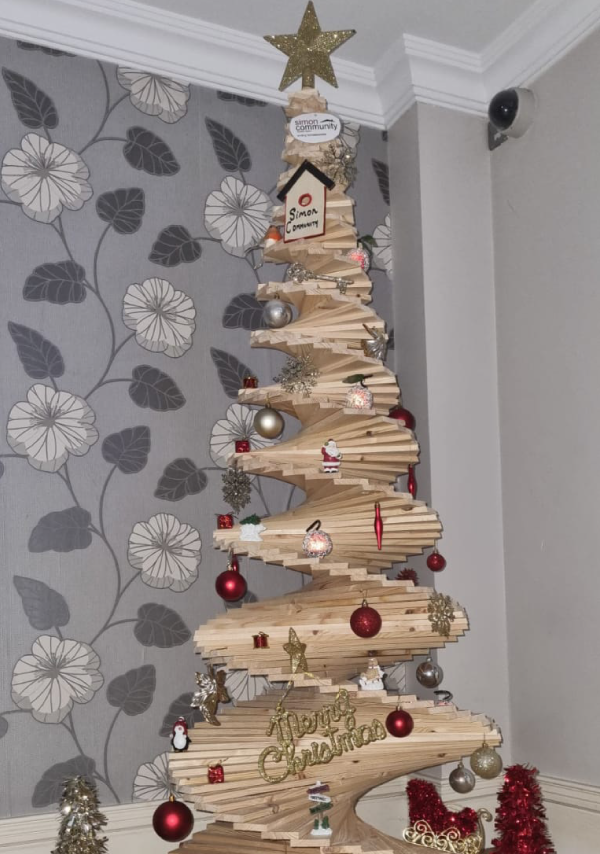 1st Bonds Hill
To create their tree, Bonds Hill used 267 pieces of wood, representing the 267 clients the project has support throughout the year.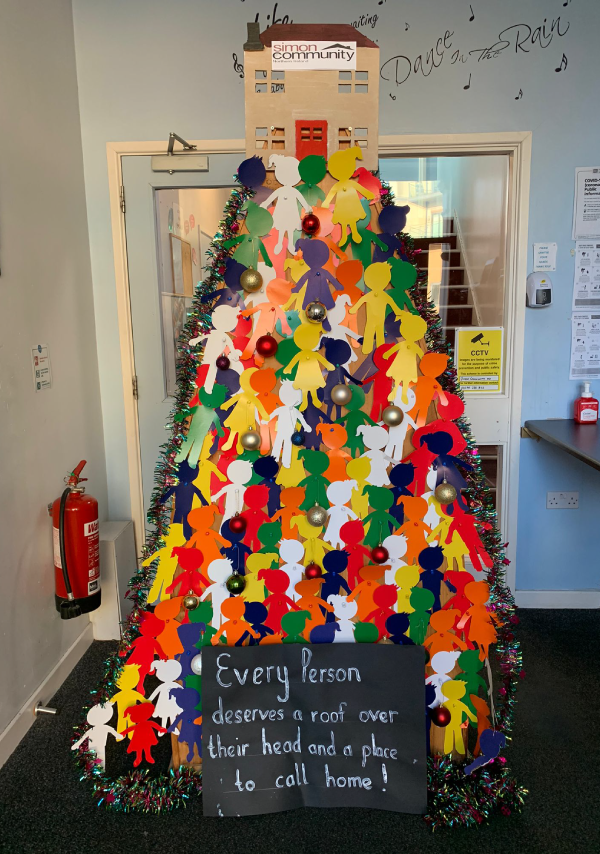 2nd Larne
Using a mix of brightly coloured paper and wood, Larne used their tree to emphasise the message that everyone deserves a home.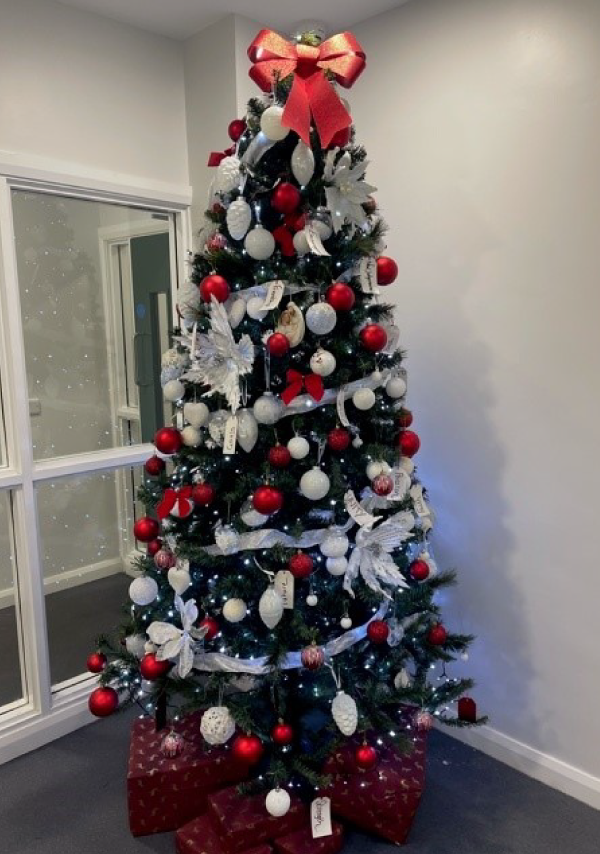 3rd Edward St Portadown
Our Portadown team mixed traditional Christmas decoration with messages of hope from the projects staff and clients.
Break down of prizes are as follows:
1st Place - £100 in M&S vouchers
2nd Place - £75 in M&S vouchers
3rd Place - £50 in M&S Vouchers
Thank you to all the staff and clients who worked so hard on this year's trees and to everyone who supported their efforts by voting.


You can get involved and support our projects this Christmas. A donation of just £10 could give the gift of a Christmas dinner to someone spending the festive period in our hostels. Donate Now.