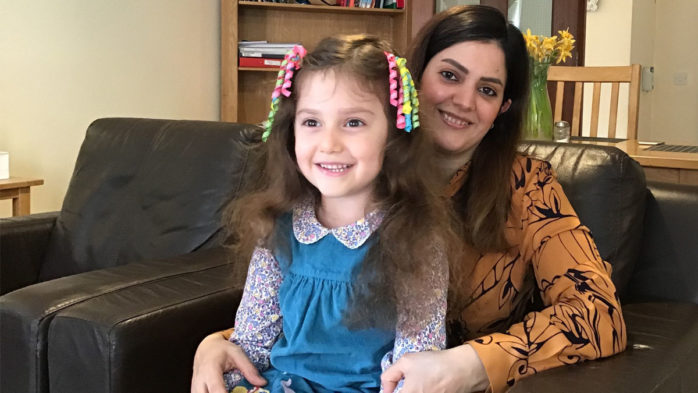 Homelessness can happen to any family and when it does, the Housing Executive is responsible for providing accommodation to families who are recognised as homeless.
As Northern Ireland's leading homelessness service provider, we work in partnership with the Housing Executive to deliver temporary accommodation for families until such times as they are allocated a social home or find a suitable private rental.
What to expect?
Our family project is in West Belfast – an area of high housing waiting list stress and homelessness. To locate the project, click here.
When a family is referred to our family project, they will be greeted by a professional and highly trained team who will welcome them. In this safe and highly sought-after project, our team will support families back to independent living.
When we first arrived, they gave us heaters and provided so many small things that made such a big difference. It's been so nice to be here. Two days a week they have English classes for the mothers and their children. It's great to be able to meet up and socialise with other mothers and my daughter has made lots of friends. I love it here!

Hanie
While everyone's journey will be unique, within this service our team can help with a range of issues, including:
Accessing Community Services
Child Development
Tenancy Liaison
Accessing Food & Clothing
Applying for Benefits
Socialising & Activities
Female Advocacy
How to access the service
To access our accommodation services, please contact our Homeless Support Line on 0800 171 2222 or complete our Get Help form.