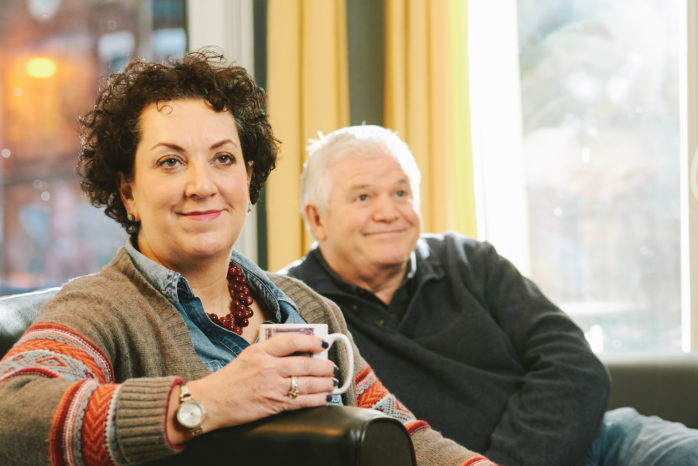 For some individuals experiencing homelessness, mental and physical health issues, substance dependency and pre-existing trauma can act as a barrier in their journey towards independent living.
The homelessness wellbeing practitioner team support the most complex cases of homelessness by improving health, saving lives, and ending homelessness.
What to expect?
Our skilled team, in partnership with colleagues within a selection of our accommodation projects, identify individuals who would benefit most from the wellbeing service. Over time, a relationship is established to deliver a range of psychosocial interventions and harm reduction techniques needed to improve health, wellbeing and aspirations of individuals experiencing homelessness.
I'm provided with a safe space where I can be myself and talk openly about my problems. I don't feel judged when I discuss my drug use and mental health issues. Thanks to the service, I understand more about my thoughts and how they can affect me, I'm using drugs less often and I'm learning how to manage my anxiety and depression.

Client
While everyone's journey will be unique, within this service our team can help with a range of issues, including:
Mental Health & Wellbeing
Client Advocacy
Signposting to Services
Motivation
Psychosocial Interventions
Self-Confidence
Pathways to Training & Education
How to access the service
This service is exclusive to individuals residing at a selection of our accommodation projects.
If you are an existing Simon Community client, speak to your support worker for more information.
If you need housing related support, please contact our Homeless Support Line on 0800 171 2222 or complete our Get Help form.