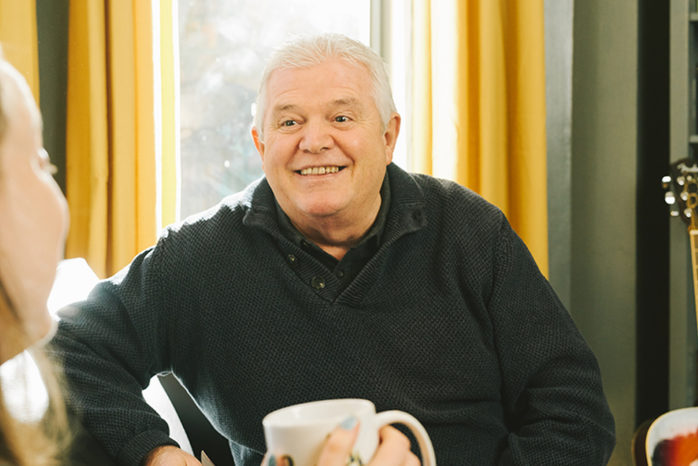 Emergency and Temporary Accommodation
Homelessness can happen to anyone and when it does, the Housing Executive is responsible for providing accommodation for anyone who is legally homeless.
As Northern Ireland's leading homelessness service provider, we work in partnership with the Housing Executive to deliver hundreds of bedspaces each night for those requiring both short and long-term shelter.
What to expect?
Our adult accommodation projects are situated in towns and cities throughout Northern Ireland where the need is greatest. To locate your nearest project, click here.
When someone is referred to one of our projects, they will be greeted by a professional and highly trained team who will support them during their stay and back to independent living.
I didn't find Simon Community, Simon Community found me. Their project was relaxed and removed the temptation of drugs, which allowed me the freedom to process my thoughts. The staff worked with me at my best and worst but always without judgement. During my time with Simon, I trusted them completely, knowing that any decision they made or suggestion they provided was only done with my best interests in mind. Because of them, I've been able to work on goals to help my recovery.

Keith
While everyone's journey will be unique, within this service our team can help with a range of issues, including:

Accessing Community Services

Female Advocacy

Accessing Food & Clothing
Applying for Benefits

Socialising & Activities

Tenancy Liaison
How to access the service
To access our accommodation services, please contact our Homeless Support Line on 0800 171 2222 or complete our Get Help form.