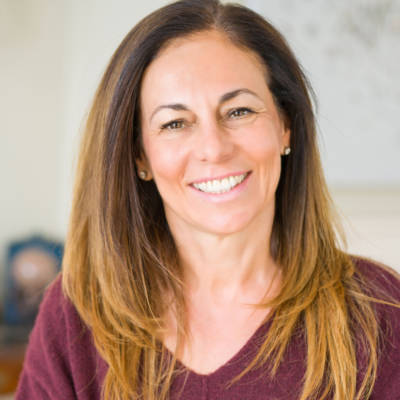 Unable to continue paying rent for her private rental property, Linda became homeless aged 53. Devasted and having never experienced a hostel environment before, Linda felt anxious when she first arrived at the Simon Community's Larne project. Hiding out in her room for a while, it wasn't long before staff and clients reached out to her to help make her feel welcome.
As the weeks went past, Linda's confidence began to grow as she started to volunteer at a local charity shop and become the Larne project's unofficial head cook, making sure that a Sunday roast was on the table each week for clients.
Thinking back on her experience Linda said:
Cooking for everyone was one of the highlights and it's something I miss doing now I have moved on.

I found my experience mainly positive. I was supported by Simon Community staff and always felt I could talk to the staff about anything, and they were always available 24/7 if I needed to chat. I never felt alone.
When the time came for Linda to move on to her own accommodation, her support staff helped reduce the stress of the experience by helping relocate belongings to her new home and ensure she got back on her feet as soon as possible.
When asked what advice she would give to others going through a similar experience, Linda said:
I take one day at a time, I'm happy and settled where I am now. I would say to anybody in a situation like mine not to be afraid of going into a hostel. If I hadn't made the decision I wouldn't be where I am now.
Adapting to the ever-changing nature of homelessness, Simon Community has developed a new Women's Advocacy project to work with females, across our Belfast accommodation projects, to provide individual and group advocacy support to women experiencing homelessness. Click here to learn more.