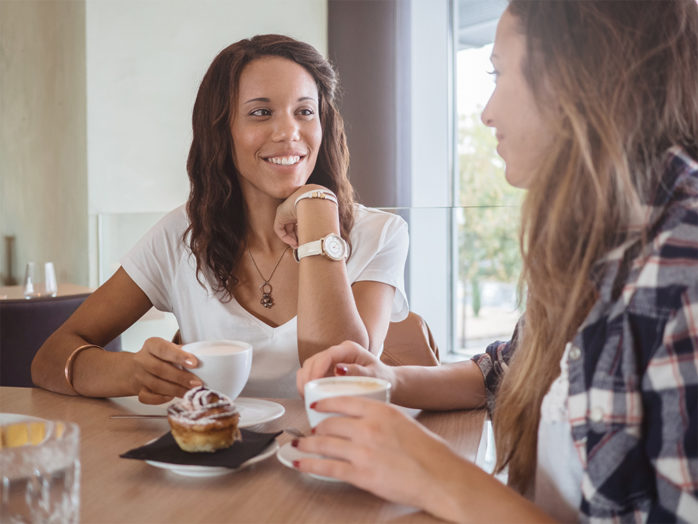 In 2020, Northern Ireland saw over 2,000 females and 3,000 families present as homeless to the Housing Executive, who during the same period granted homeless status to over 800 individuals for domestic violence reasons.
Adapting to the ever-changing nature of homelessness, we've developed a new Women's Advocacy project to work with females across our Belfast accommodation projects to provide individual and group advocacy support to women experiencing homelessness.
Facilitating the involvement of homeless women in the decisions that affect their lives, we will provide opportunities for clients to use their voice to influence the way in which the services they receive are being delivered.
Watch the short film below to learn more.
What To Expect
Our Women's Advocate will work across the charity's Belfast accommodation projects to respond to the core experiences of female homelessness amongst Simon Community's clients.
Often vulnerable and exploited women within the homelessness community display complex needs related to trauma from violence, sexual exploitation, mental ill-health, drug or alcohol addictions and low employment prospects. As a result, vulnerable women often experience chaotic, short term placements in emergency accommodation, often excluded by other accommodation providers. With this new project, we'll be able to change this by delivering advocacy for females who are experiencing homelessness in Northern Ireland.

Karen McAlister – Head of Research & Development
While everyone's journey will be unique, within this service our Women's Advocate will work with clients to respond to a range of issues, including:

Trauma & Abuse
Complex Needs
Relationships & Children
Stigma & Shame
Access to Services
How to access the service
This service is funded to support women living at our Belfast accommodation services. To access our accommodation services, please contact our Homeless Support Line on 0800 171 2222 or complete our Get Help form below.