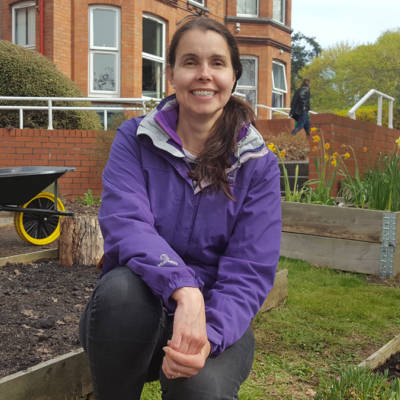 For me the best thing about volunteering is being able to give back to the community and to do so in a way in which I find so enjoyable. Working in front of a computer Monday – Thursday, I love getting outside into the fresh air. It really helps to clear my head.
When I see the clients getting excited about gardening, I know I'm doing something very worthwhile.

Jackie Hoey – Volunteer at Saintfield Road since Oct 2020
Working for our Corporate Partner Deloitte, Jackie spends her Fridays volunteering with our clients at Saintfield Road.
Through gardening she encourages the clients to get outdoors. The benefits of this volunteer role, and others like it, include reduced social isolation, development of new skills, increased confidence and the promotion of physical activity and mental wellbeing. These benefits are not only experienced by clients but by everyone involved.