Register
Our award winning event is back for 2022!
Proudly sponsored by OutsideIn, this year you've the option to pick Home or Away.
You can join us virtually at home by sleeping out under the stars in your garden or back yard any night that suits.
Or bring your friends, family or colleagues and join us at Stormont estate on 20th October to brave the cold.
Join us and swap your bed for a sleeping bag to raise the funds and awareness needed to allow us to continue delivering specialist support to the thousands of people experiencing homelessness who pass through our doors each year.

Although One BIG Sleep Out won't be able to replicate the real emotional and physical difficulties of truly experiencing homelessness, it will show you some of the realities and it will challenge you.
Please sign up for your FREE Information Pack and help us provide shelter and support to those with no home, here in NI.
Thursday 20th October
Home – At your place, any night in October, Free Registration
Away – Stormont Estate, Thursday 20th October, £20 Early Bird registration

*The Stormont Estate event will be held in line with the latest government guidelines.
*Due to the nature of this event, participants must be 18 or over.
Fundraise with JustGiving
20 Oct 2022

Stormont Estate

£20.00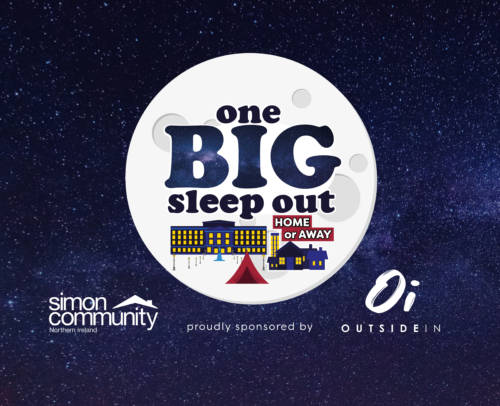 Share This Event
One Big Sleep Out Over the Years