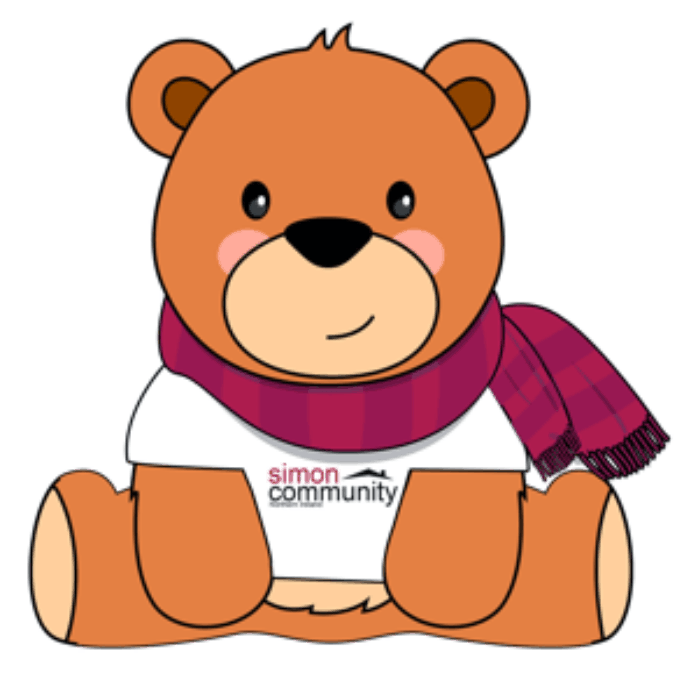 As we all find new ways of working during these strange times, we are able to offer a choice of the following to suit the individual preference of each school:
Our dedicated Schools Co-ordinator will provide a fun, interactive talk with your pupils via video conferencing, finishing with a Q&A session.
A colourful, educational PowerPoint presentation for primary school teachers to show.
An educational talk delivered in person at your school, should circumstances allow.
Each of the above will be age-appropriate and feature our mascot, SIMON bear. They will all include what makes a house a home, what it means to be homeless and how Simon Community help.
As a thank-you, schools who fundraise for us will receive their very own SIMON Bear as a reminder of their fundraising efforts and kind support and a certificate of thanks.
We can also provide resources to help your fundraising - balloons, buckets, pencils, sponsorship forms, leaflets, stickers and wristbands. Simply choose one of our suggested events or organise your own and we will support you along the way.