Register
Hold a bucket collection in your school or classrooms and raise vital funds to help end homelessness in Northern Ireland? Simply pop a donation in the bucket/tin and have a sticker to show your support. We can provide you with balloons, stickers, branded buckets or donation tins. We can also provide Simon Community labels so you can brand your own collection buckets.
Alternatively have a sale of Simon Community wristbands which will be supplied free of charge for your convenience.

Simply click REGISTER to sign up today!
Or contact Amanda Scott for more info by emailing amandascott@simoncommunity.org or call 028 9023 2882.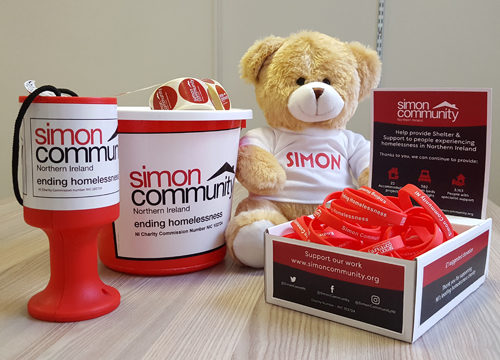 Share This Event