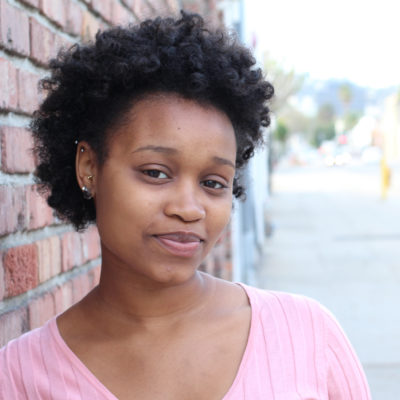 I was made homeless because of issues in the family home. It was really hard and it took a lot of getting used to. I went to the Housing Executive and told them my circumstances and they offered me emergency accommodation with Simon Community.
I was terrified when I first moved into hostel living and cried the first day

I was here because I didn't want to be here, I wanted to be at home. Now I feel a lot more comfortable here and I'm used to the other young people here and the staff. I've become a lot more independent since moving in.
It can be hard at times being in this situation, I just take every day as it comes and it's good that the staff are here to support you if you need help. Plus you can speak to your friends in here too which is good. The staff are here every day and are always there for you. There are also counsellors who come in if you need extra support.
I'm working on the Build to Learn project at the minute and it's really good be involved as we all have different roles within a committee to develop a common room here where we are living. Once completed, we each will get an OCN (Open College Network) qualification based on the skills we have used and developed so that is great too. It's helped with my communications skills and team building. It teaches you to get along with other people in a working environment.
I'm also studying for an Access to University qualification so I can move on and train to be a nurse. So when I'm financially ready, I want to move on into my own home. I will definitely leave Simon Community with positive memories as being here has helped me in so many ways to prepare for an independent future. I am really, really thankful to have been here.
At Simon Community NI we respect everyone who comes to us for help. While this story is true, our clients name and image has been changed to protect their privacy.