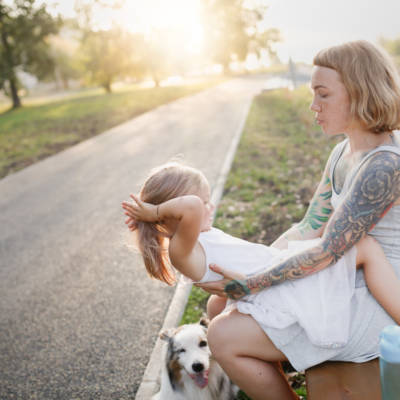 Twenty four year old Courtney from Belfast became homeless with her baby daughter following a family breakdown. Courtney stayed at our Family Centre for six months where she learnt to budget, dividing her money into envelopes to cover weekly costs of heating, food, baby needs etc. When she recently moved into a flat of her own she had no extra money to furnish it, but thanks to help from her Simon Community support worker she was successful in receiving a discretionary support grant which enabled her to get some furniture and kitchen items.
However, she says even with that help the cost of living squeeze means her weekly envelope budgeting does not cover her outgoings the way it used to:
"It used to be £10 in the meter would last a couple of days, but now it needs to be topped up every day. It's the same with food, I buy the same things every week but that cost has almost doubled."

Courtney's young daughter has additional needs but Courtney finds it impossible to pay for extra activities outside the house to keep her occupied:
"Outings are just out of the question, recently we went to the Armagh Planetarium on a trip organized by the Simon Community, which I would never have been able to afford – the transport or the entrance fee. We had a brilliant day, my daughter just loved it and it was such a break from the norm. It was actually very emotional for us."
Courtney says she feels the cost of living crisis is going to get worse and it causes her constant anxiety.
The Simon Community was there for Courtney when she first became homeless and we are still there with her, offering support, sharing the burden and helping Courtney and her daughter navigate a life which can be challenging and uncertain.
Please help us change lives and give hope to vulnerable people, just like Courtney, in Northern Ireland by supporting our Spring Appeal. Donate Now.
At Simon Community we respect everyone who comes to us for help. While this story is true, our client's identity has been changed to protect their privacy.