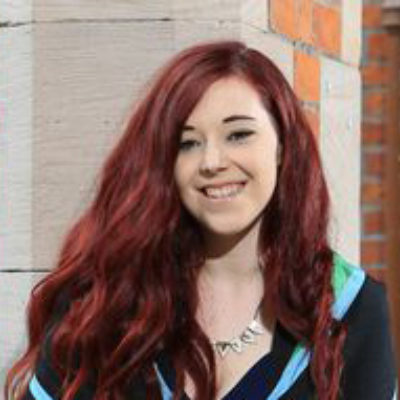 Billie-Jo McDowell has just graduated from Queen's University with a 2:1 degree in Geography. This is an achievement in itself; however, Billie-Jo's story does not end there.
As a child who grew up in the care system, Billie-Jo found herself homeless at just 19, as the result of family breakdown due to domestic violence. With nowhere else to turn, Billie-Jo found herself at the Simon Community Belfast Foyer, unsure if she would be able to return to full-time education.
"I moved into the hostel at the beginning of my second year of university. The staff were amazing and the help and support they gave me allowed me to not give up on my dream of graduating from Queen's University. I remember my induction with Jim like it was yesterday and he was great, really supportive.
Now, nearly two years after leaving the hostel, I have graduated with my first degree

and am returning to Queen's to study Social Work. Having experienced the fantastic support and services provided by the Simon Community staff, I hope to give back to others and offer them the help that I was given."
Billie-Jo regularly returns to the Foyer to update staff on her progress and meet new clients. She is hoping to host a cookery programme for clients there this summer. "It's great to be able to help with something practical and when I was there, I couldn't cook at all! So I think it's a useful skill to learn."
While studying at Queen's University, Billie-Jo was involved in setting up Get a C.L.U.E. (Care Leavers University Experience) and subsequently became a Residential Assistant for Queen's Accommodation, a role she plans to keep while working towards a Social Work degree. "I hope that professional training alongside my own life experiences will allow me to support others and show people that anyone can break out of a stereotype, your background shouldn't define you.
"Through my Social Work degree, I hope to continue to work with Simon Community to further help those already benefiting from the services Simon Community provides.
"To those people who donate to and fundraise for Simon Community, I say, thank you for your continued support – as both a previous resident and future social worker."