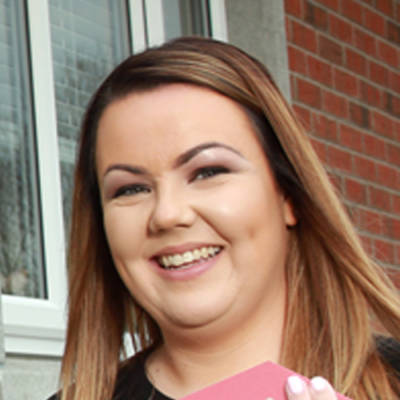 Based within the Housing Executive, our Housing Options Made Easy (HOME) team partner with Housing Advisors and Simon Community accommodation projects to reduce the likelihood of rough sleeping or the length of stay an individual experienced within an accommodation project. The team also supports clients once they have moved into their new homes, helping them to maintain their tenancies.
Speaking about her Social Care role, Melissa Mallon, Tenancy Liaison Officer at Simon Community commented:
Homelessness in Northern Ireland is a massive problem. Our overall aim is to get tenants to live independently again, in their own home, either social housing or private rental. We hold regular housing clinics with our residents to discuss their housing requirements and areas of choice.
Speaking of her passion for her role Melissa said:
I enjoy my role so much because I am helping people move on from temporary accommodation into a home. This means not only are we getting those able to live independently a home, but it is also freeing up an emergency bed in our hostels for someone else in need. Someone who is rough sleeping or trying to flee domestic violence and has nowhere else to go.
I absolutely love it. It is a massively important role. Clients aren't in hostels because they want to be, they are there because they have no choice and you're involved in helping to get them a home.
If you can, please consider supporting our work by donating to our Move On Appeal. A donation of any size will help us continue to provide these vital services. Donate Now.