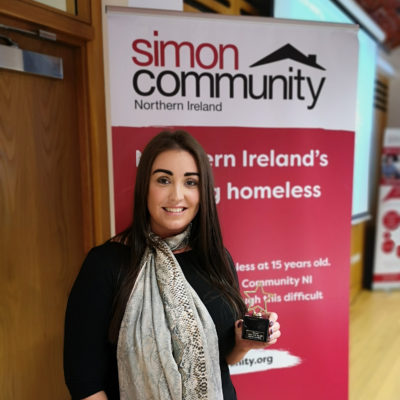 Learner of the Year 2018
Recognised at the charity's recent Staff Awards for her Senior Support Worker role, Joanne continually shows a passion to learn and develop within her role.
Taking on a new role of senior support worker at the Charity's Derry service, nothing was too much trouble for Joanne who lets nothing get in the way of her work despite challenges faced.
Joanne was recognised by staff for her confidence, happy demeanour and friendly personality. Commended for her perfectionist nature, Joanne ensures everything is done to a high standard - leaving no stone left unturned to achieve results and outcomes.