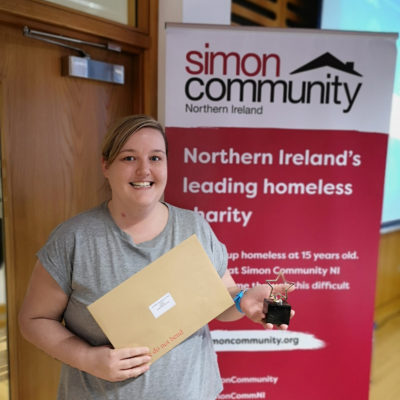 Supporter Worker of the Year 2018 

Recognised at the charity's recent Staff Awards for her role as support worker and specialist Drug and Alcohol Support Worker at the charity's Falls Road project, Christina's colleagues highlighted her ability to go above and beyond each and every day.
Taking on extra shifts at a moment's notice, Christina volunteers her time to help facilitate appointments, moves, and activities with no task that is too much for her.  One example highlighted by colleagues was when Christina drove from Donegal to Belfast on a day off to appear at the project with a powerhouse, plants and pallets of wood to facilitate work on a garden and social area for clients.   
Christina was commended for her calming, confident and fun presence in the project and her ability to look after her coworkers as much as she does clients.