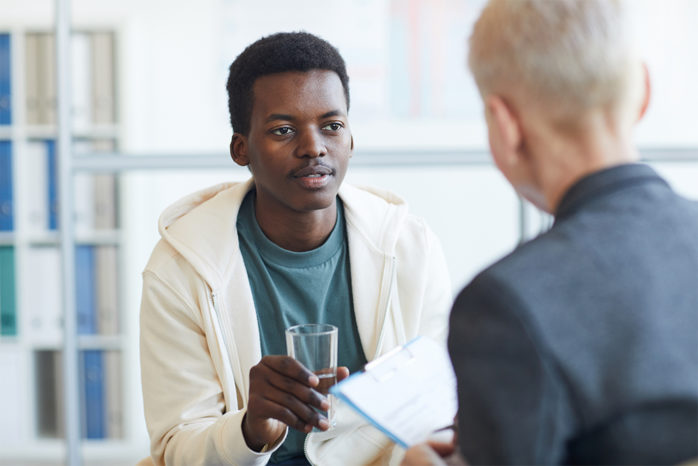 Many young people, across the globe, face a situation where they need to leave their country of origin. This can be for a number of reasons conflict, war, persecution and risk to their lives.
Northern Ireland has seen an increase in the number of young people, under the age of 18, seeking asylum and refuge. They are often traumatised by the experiences that have lead them to seek asylum. The Transitioning Project is a culturally sensitive support service to help young people who find themselves in Northern Ireland alone.
The service works in partnership with the Belfast Trust and aims to support young people to live in the community through emotional, practical and educational support. The Transitioning Project also helps them to obtain legal refuge status in Northern Ireland, and ensures they have access to other services including mental health and counselling services.
Through the Transitioning Project, Simon Community Northern Ireland has a unique opportunity to make a huge difference to the lives of these vulnerable young people.
What To Expect
Our youth accommodation projects are situated in locations where young people can easily access the key services and amenities important to them and their development. The service offers cultural sensitivity and an understanding of the harrowing situations the young people may have gone through on their journey to seek refuge in Northern Ireland. We will support you as you start your new life.
It has been really insightful and rewarding to spend time with young people from different cultures and backgrounds. The young people have come to a place of safety whilst still maintaining independence in their own flats. You get to know them really well as you see them regularly throughout the week. I would love to see the project expanding to reaching out to more young people. It is great to see the young people settling in.

Janeen McCorkil – Senior Practitioner, Transition Project
While everyone's journey will be unique, within this service our team can help with a range of issues, including:
Partnership working to secure safety
Emotional and counselling support
Practical living skills
Support to access education, training and support
Linking in with cultural support
Mentoring and coaching
Transition into interdependent living
How to access the service
This is a funder referral only service. But, if you would like to learn more about our Transitioning Project and it's approach, please email info@simoncommunity.org