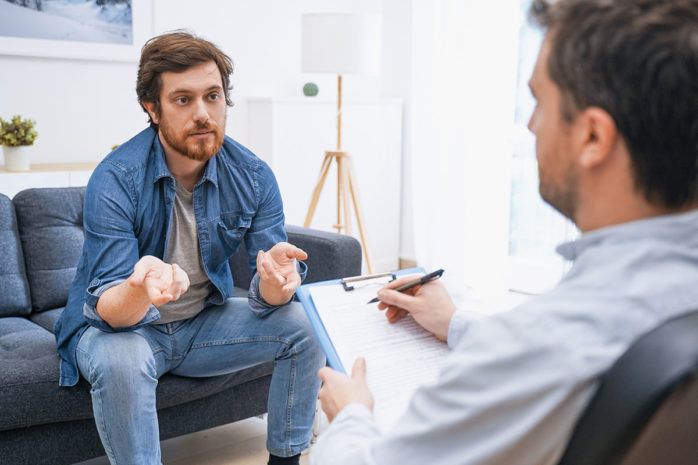 Free Support for people who use drugs and alcohol.
Losing control of your drug or alcohol use can impact areas of your life including work, relationships and health.
With substance use and dependency on the rise across Northern Ireland, our Low Threshold Service provides anyone, 18 years and over living in the South Eastern Trust, with free and confidential support needed to manage substance use and take back control of their life.
Examples of difficulties:
Trouble keeping your home or becoming homeless
Risky substance use/loss of control
Feelings of isolation or loneliness
Struggling to maintain employment
Disputes with family and friends
Falling into debt
Depression or poor mental health
Physical ill health
What to expect from the service?
When thinking about addressing your substance use, you may feel overwhelmed and unsure where to start. Even the thought of talking to someone can seem daunting.
Delivering a Harm Reduction approach, our Low Threshold team will support you to take small steps towards recovery.
As a Senior Mental Health Practitioner in a GP surgery, I have found the team to be invaluable in supporting my patients who have problematic alcohol and or substance use. I find the team has a holistic view of the person and focuses on much more than their addition. They have helped with housing, employment and training.

I find those who choose harm reduction often go on to achieve abstinence once they know recovery is within them. The team certainly make my job easier in caring for vulnerable people.

Roberta Hay – Senior Mental Health Practitioner
We can help with a range of issues, including:
Harm Reduction advice
Needle exchange
Accommodation support
Drug and Alcohol information
Naloxone supply
Blood borne virus testing
You may also want help accessing services

General health checks
Support or treatment for mental health
Specialist healthcare services such as podiatry or smoking cessation
Therapeutic activities, such as reflexology, or relaxation sessions
Counselling
Addiction services
How to access service
The Outreach Service is funded by the PHA and provides support in the Southern Eastern Trust. To access this service, you must live in one of the following postcodes
Ards and North Down – BT18 - BT23
Downpatrick - BT24 - BT33
Lisburn - BT17 - BT29
Please fill in the self-referral form below.