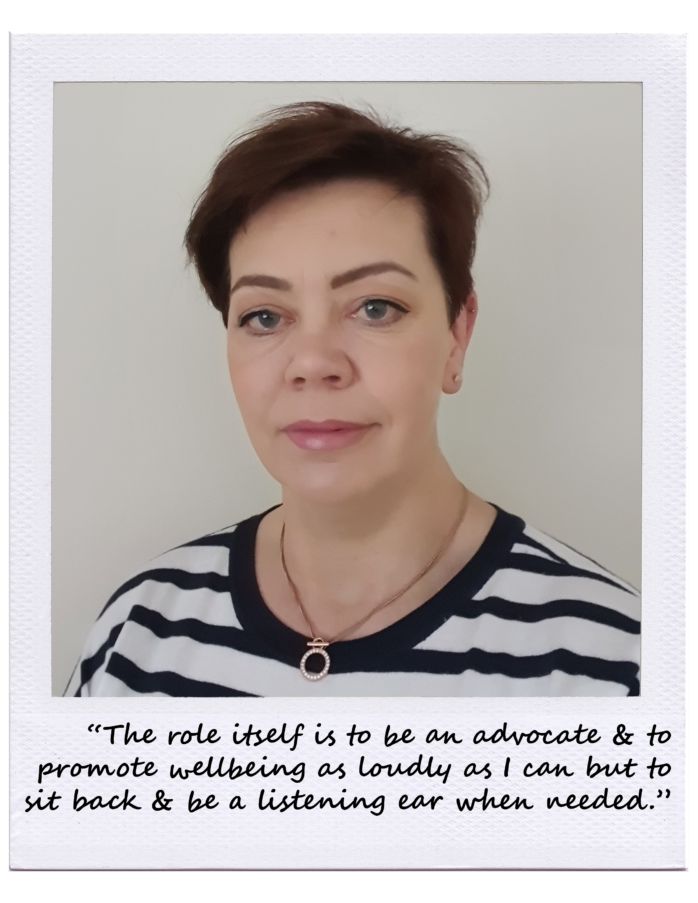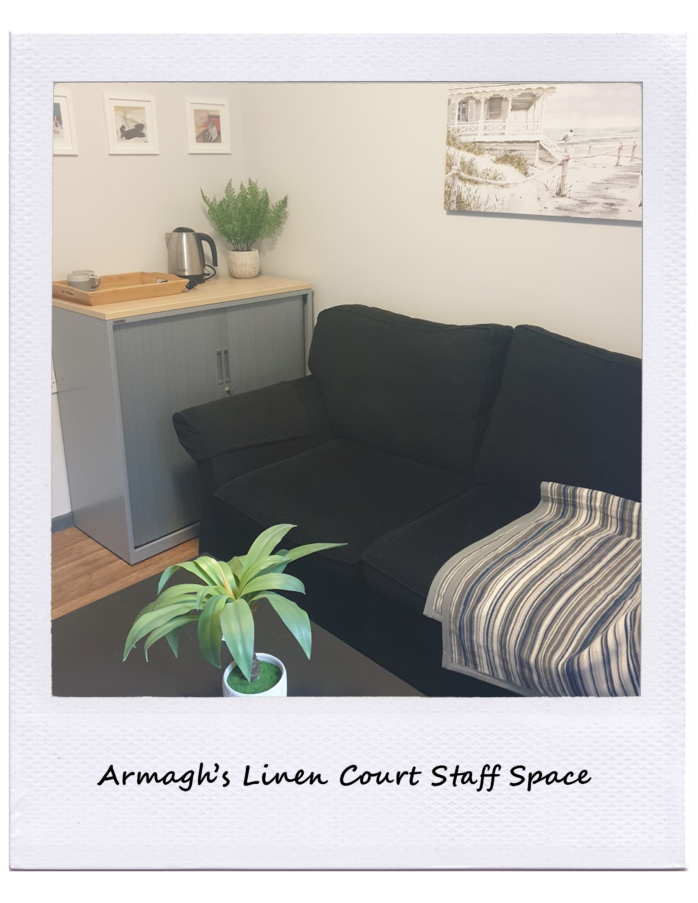 Meet Judith, a Simon Community #WellbeingChampion. Judith became the Wellbeing Champion for Linen Court because of her background in Holistic Therapies and passion for promoting mental health.

Judith encourages her colleagues to recognise their own mental health needs especially while working in what can be a challenging and busy environment.

"The role itself is to be an advocate and to promote wellbeing as loudly as I can but to sit back and be a listening ear when needed. We tend to spend our time helping others, therefore it is important that we fill up our own cup so that we can give to those around us."

Creating Staff Spaces has been a big focus across all Simon Community Projects, Linen Court has completed upgrading the staff room which allows team members to have somewhere that they can relax and switch off while recharging their batteries. Having a mindful space is not only important for staff, but also our clients.
The projects staff has also taken part in an inhouse Walking for Mental Health Challenge, where each day they logged the number of steps taken over a month. The steps were recorded on a map and the person with the greatest number of steps received a small trophy. This activity was a great success among the staff at Linen Court and will now be repeated throughout the year!
With winter months quickly approaching we encourage all staff and clients to focus on their Wellbeing. It is so important for members of our community to be still making time for themselves, creating enjoyable and memorable experiences through outdoor activities and social environments.