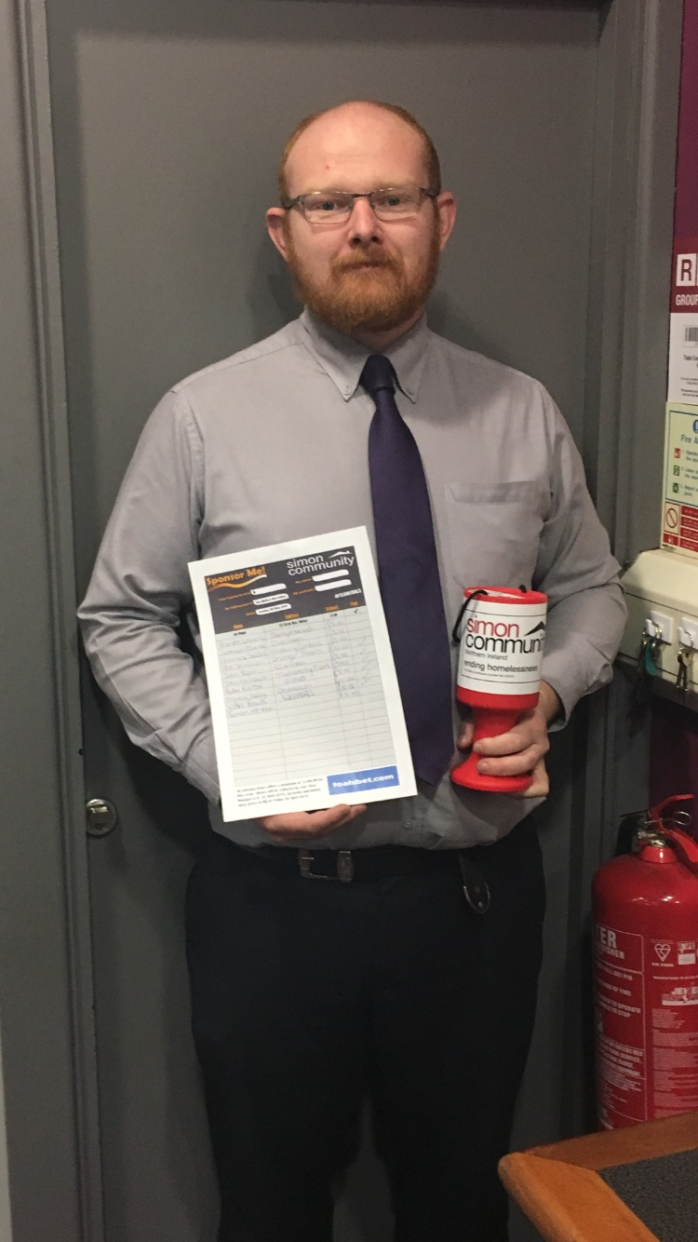 Selected as Toals Bookmakers charity of the year 2019, the team at Toals are gearing up for this year's Belfast City Marathon in aid of Simon Community.
Conor, clerk at the company's Lurgan branch talks about how he jumped at the chance to raise awareness and monies for homelessness by running for Simon on Sunday 5th March.
I was a very active person until about 4 years ago when I suffered a bad foot injury that set me back then I could not get back into a health and fitness routine. However, when I saw the post from my employer about raising money for the Simon Community, I could not turn down the opportunity to help raise awareness and funds for this great charity who do a lot for the community.
I set myself the target of completing this run and first started training by running 14 - 15 minute miles and having to take quite a few breaks. I have since reduced my runs to 10 minute miles and prefer to train at 5:45 am - hitting 3 miles every 2 days.
On my days off, I prefer to hit between 5 and my personal best of 7.7 miles. Running alongside my training has been an awareness on my diet, which has seen me drop 1.5 stone in weight. So not only is running for Simon helping more vulnerable people on our streets, it is also helping me regain a lot of confidence in myself physically and mentally which I am more than grateful for.
I thank the Simon Community for their hard work and to the colleagues and customers of Toals for all of their support throughout my training!