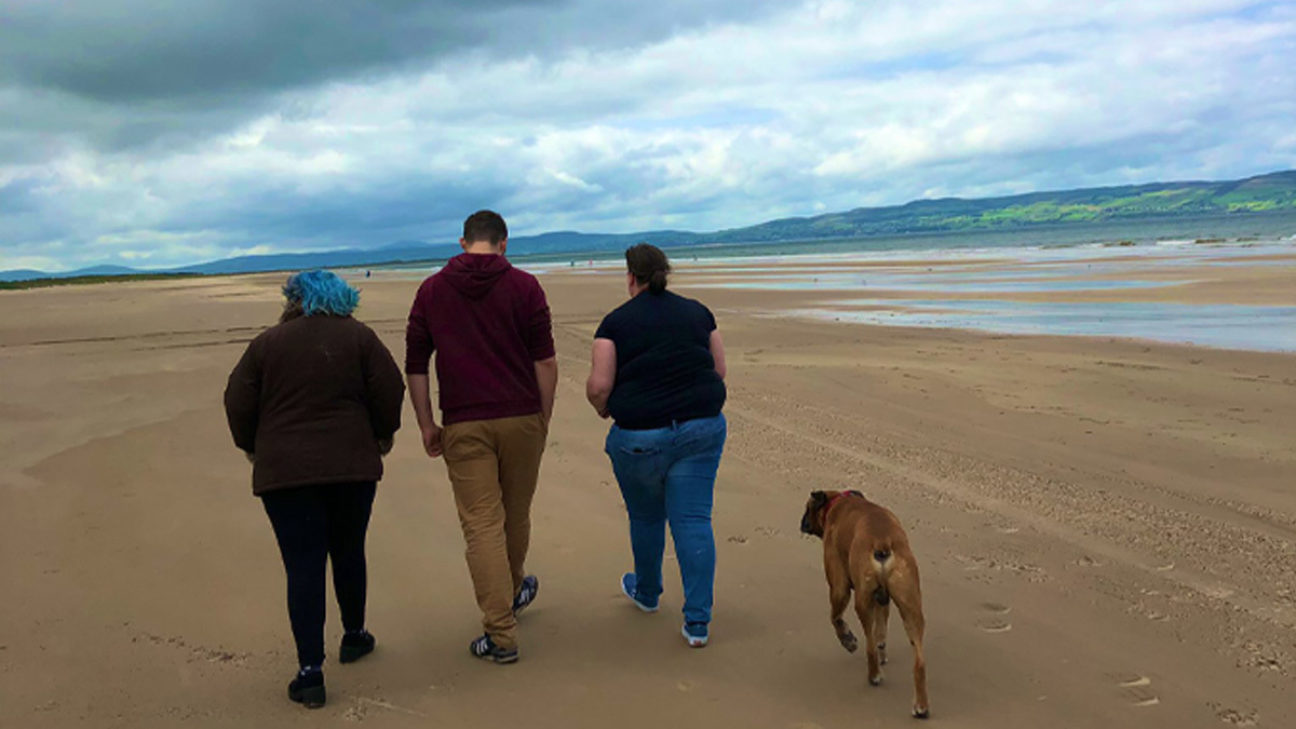 Supporting young people experiencing homelessness - Julianne Hegarty, Wellbeing Worker at Simon Community NI Young People's Services, discusses the importance of her role on World Suicide Prevention Day.
For many, the idea of homelessness is that of someone living on the street. For a few, there is an understanding that it is a more complex issue, but often it is still that of an adult who has fallen on hard times. Not many people will automatically think of a vulnerable young person – someone without a strong family support network, who may have grown up in poverty or perhaps under a roof where substance misuse was the 'norm'.

In my role, I am only too aware of the many pathways into youth homelessness and work daily with some amazing young people aged 16-18 who benefit from the support of someone who is focused on developing their wellbeing, resilience and sense of worth.
But why is this important? For many of the individuals I work with, a home simply isn't their priority – in fact, how many 16-18 year olds do you know who genuinely want to pay bills, cook their own dinners, and ultimately be a 'real' adult? I know countless friends and colleagues in their 30s and 40s who still wish that they didn't have the stresses of a mortgage and car payments weighing on their hearts and minds. At a time when peers are being grounded for being caught drinking at the weekend, filling in UCAS forms or planning holidays and house-shares with friends; I have some clients who are fearing for their lives over paramilitary retribution, meeting with specialists to manage drug addictions and living from day to day with no hope or aspirations for the future. As you can imagine, such pressures on young people who are missing out on important rights of passages can ultimately have a drastic impact on mental health, physical wellbeing and positive decision making.
At a time when suicide is the leading cause of death amongst young people in the UK, Northern Ireland experiences around 6 deaths per week as a result of suicide, mostly by young males. Research, and my experience of working with clients over the past 7 years, nods to higher rates of suicide and suicidal ideation amongst homeless individuals. However, through building a strong therapeutic alliance, I work with numerous young people who are actively building the essential skills needed to understand and manage their own wellbeing and health. These are young people who will eventually move on to independent living with the goal of succeeding and flourishing in our society.
By engaging creatively with our young people, many of whom shy away from formal learning and authority, I create 1:1 plans which are client-centred and allow young people the opportunity to develop. These plans include independent living skills, social skills and show young people new ways to better manage their emotions. Examples of some this work includes: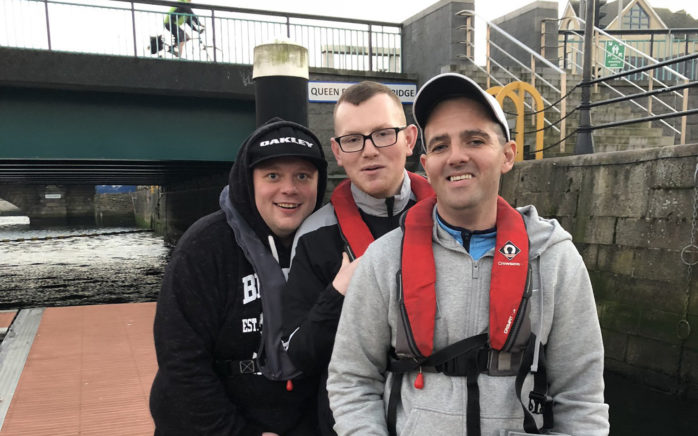 1.The Importance of activity
Clients are often unaware of the relationship between their bodies and mind. Using the principles of behavioural activation, I have been involved in walking groups, and sometimes bring along my own dog to show young people the impact a walk and talk can have on their emotional wellbeing for that day or week. The outdoors provides a cost effective and accessible way for clients to socialise, breathe fresh air and get active.
I also feel that it is important to show our young people the activities that are available on their doorsteps, including local sports group and their local leisure centre.
2. Smart sign posting
Often overlooked as a wellbeing lifeline, the luxury of being able to go home to vent or laugh to siblings or friends over your day should never be underestimated. Sadly, not everyone has that listening ear and often young people can arrive at our projects without the experience of sharing. Within Simon Community NI projects, our support staff provide at the very least a morning and evening knock on the door to check if a person is ok. Our support staff promote a culture of conversation where anything can be discussed while at the same time promoting the services of other organisations to ensure clients are given the best level of professional care and support needed.  
Within our Wellbeing Service, I also provide young people with that safe space where they can unload their worries and be supported to find solutions that are suitable for them.
3. Minding your mind!

With more evidence supporting the idea of being mindful, I work on developing projects with clients to educate them on self-care tools and their benefits. Relaxation sessions, mindfulness apps and volunteer involvement are available for clients suffering from difficulties such as anxiety to help them manage these situations with better outcomes.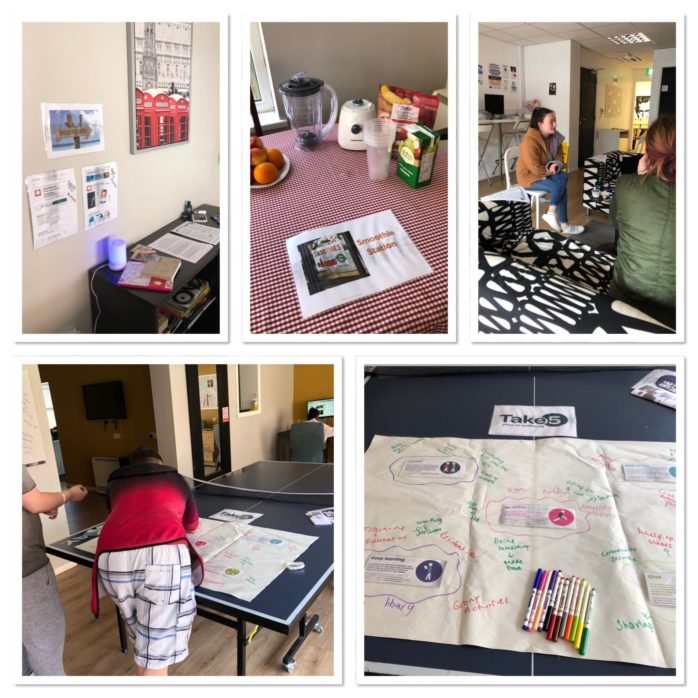 4. Goal Setting
Daily, the general person will set themselves a series of small, often involuntary, goals to better plan and deliver on their day. For most young people, it may relate to getting up in time for school or completing chores in time for a tv show starting. However, for young people with no home, a lack of family support, employment or education this important wellbeing tool often ends up being overlooked. During my 1:1 sessions, I work with our young people to set small, achievable goals such as getting out of bed at a certain time or attending to their personal hygiene. I continue to evaluate and goal-set with our young people throughout further sessions, looking at the benefits this can have on overall wellbeing.
Ultimately, the aim of my job is to get to a place where I can comfortably talk to a client about any topics and provide them with a comfortable and safe place to offload. Using knowledge of the individual, I am better placed to recognise even the smallest of changes to body language or mood and from there provide that person with the support needed to move them back to a place of positivity and opportunity.
If you, or someone you know is in distress or despair, contact Lifeline on 0808 808 8000. This is a confidential service with trained counsellors who will listen and help immediately on the phone and follow up with other support if necessary. The helpline is available 24 hours a day, seven days a week.
To find a mental health organisation specialising in self-harm and suicide click here.
*Simon Community's Wellbeing Officer role is funded by Children In Need.