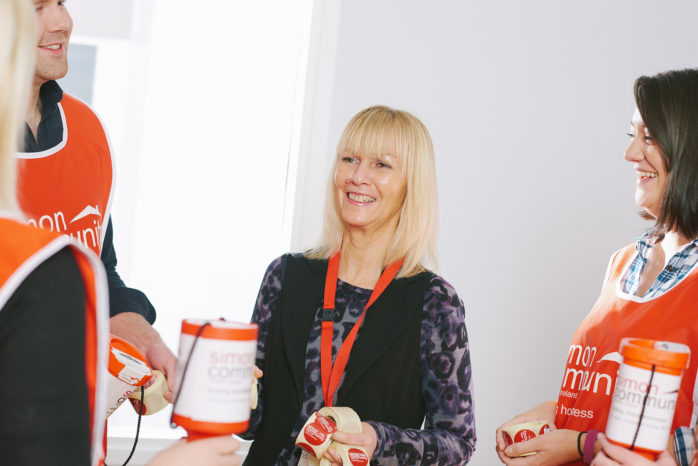 At Simon Community NI, we are passionate about inspiring individuals to join our volunteering team and support us in seeing homelessness ended. We are dedicated to delivering a high-quality volunteering programme which supports and enhances the services that we provide. We are committed to the identifying innovative volunteering opportunities and to the continuous development of our programme.
Five great reasons to join our Volunteering Team:
Be part of a team dedicated to ending homelessness.
Receive all the necessary training and induction to enable you to feel confident before you begin your role.
Learn new skills, enhance your CV and advance your career.
Access to ongoing support and further training and development opportunities.
Out of pocket expenses including travel expenses covered.
We aim to provide a range of volunteering opportunities, from working alongside clients in one of our accommodation projects, raising awareness of homelessness in local communities to helping us generate vital income to support the delivery of our front line services. We will also provide you with training and ensure that during your time with us, you will feel supported and valued in your volunteer role.
limitThumbs: