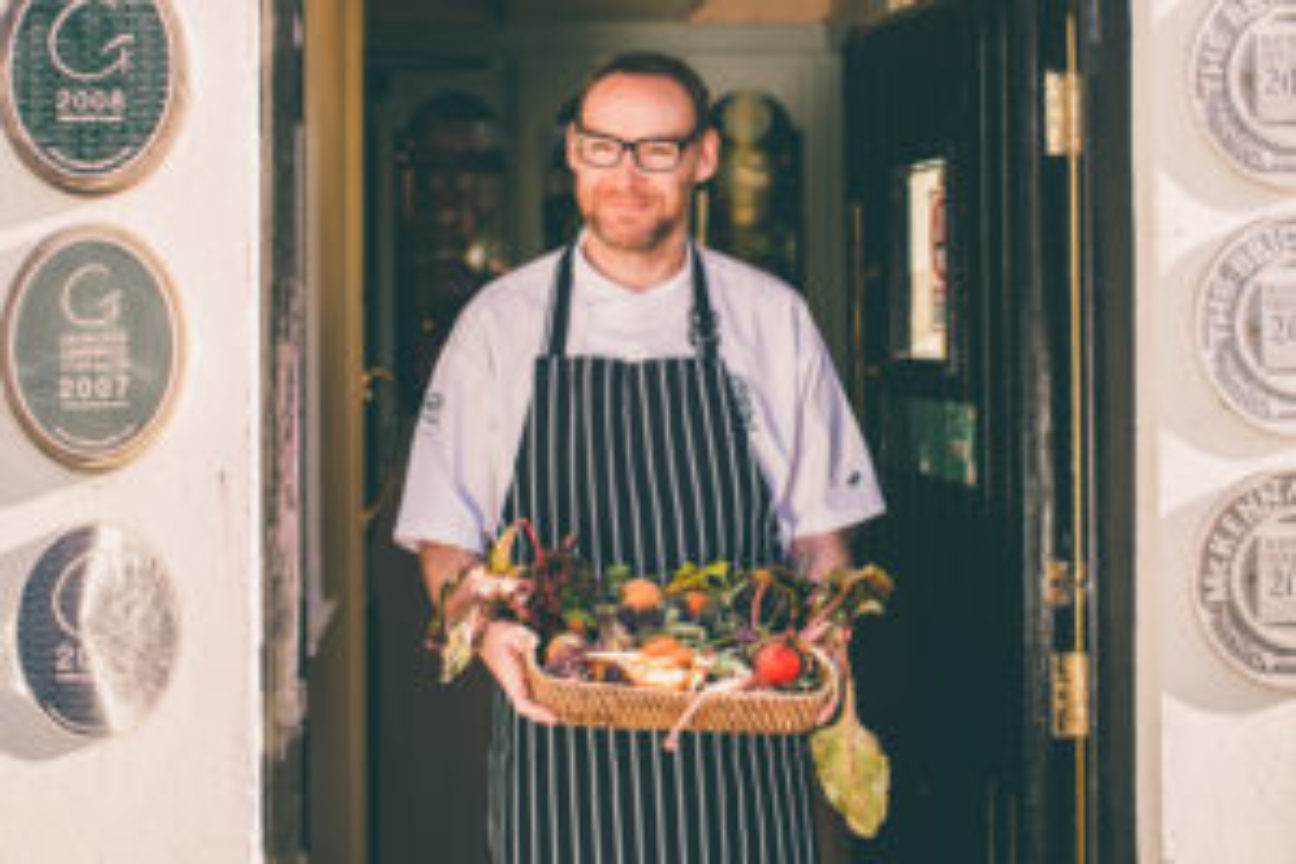 People experiencing homelessness and currently living with Simon Community NI are being treated to a special Christmas dinner this week, generously donated by Henderson Foodservice and cooked by celebrity chefs Danny Millar and Carl Joannesson. 
Christmas is a time for togetherness, when families reunite and old friends get in touch for an annual catch up. Perhaps for this reason, it can also be the most difficult time of the year for people experiencing homelessness. 
Alongside a meal expertly prepared by top chefs Danny Millar and Carl Joannesson, Simon Community NI clients will be treated to an afternoon's entertainment in the form of live music from The Iconettes' Karen Rush, comedy from The Blame Game's Colin Murphy and incredible magic tricks performed by James Hanrahan. 
A number of volunteers who have dedicated their time and efforts to support Simon Community NI during 2016 will also be attending the celebratory lunch, which will take place in the beautiful setting of the Belfast Harbour Commissioner on Wednesday, 7th December. 
Simon Community NI Chief Executive Jim Dennison said, "We are delighted and very grateful to Henderson Foodservice for their generous donation and we're looking forward to offering the people we work with an enjoyable afternoon to show how much we value them and the effort they make daily. 
"Of course the hard work to end homelessness for these people never stops, and the dedication of our volunteers is so appreciated. So it's great to be able to recognise their efforts at this event too." 
Damien Barrett, Managing Director Henderson Foodservice said, "We are delighted to support Simon Community NI with its Christmas Lunch. We are committed to giving back to our local communities as much as possible, and this event is the perfect example of the fantastic work that Simon Community NI does on a daily basis. It's all about bringing people together and supporting each other, something that is extremely poignant at this time of year. 
We're also thrilled to have the support of two of Northern Ireland's top chefs; Danny Millar from Balloo Inns & Carl Johannesson from James St. South who will be cooking the delicious meal, and our team of Henderson Foodservice volunteers will also be on hand to serve Simon Community NI clients and volunteers."