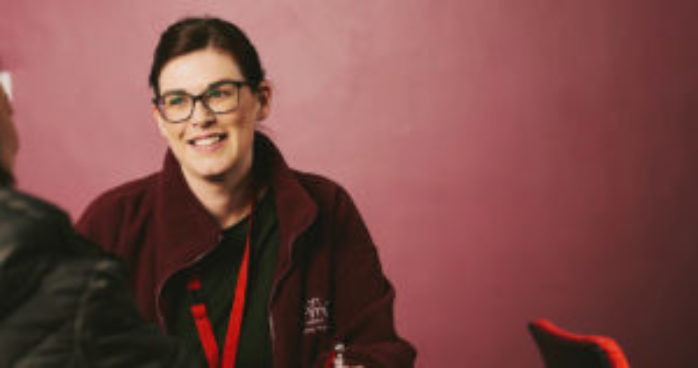 What is your role in Simon Community NI?
Central Office Administrator
Why did you join Simon Community NI?
I felt that I wanted a change in direction and pace with my career. After looking at various avenues I found Simon Community NI and felt that I could not only change direction within my own life, but also impact others in a positive way. Win-Win!
How do you think homelessness affects females specifically?
We all take for granted everyday luxuries and items we deem as necessities, items we use to make us feel like 'us' and comfortable in our own skin. As a homeless woman, you don't have access to the very basic necessities, keeping clean isn't as simple as turning on a tap and resting isn't as simple as climbing into bed. In the long run this not only will affect you physically, but also mentally. Personal safety is another issue, as a woman you can be more vulnerable than others. This would play heavily on your mind when seeking somewhere to rest or stay, again impacting on your mental well-being.
What does International Women's Day mean to you?
International Women's Day is an opportunity to reflect on how far we have come as a society, to put barriers and negativity behind us and to strive towards equal opportunities for everyone regardless of gender.
To help us tailor our women's support services please text FEMALE to 70660 & give £3 today. Thank you!