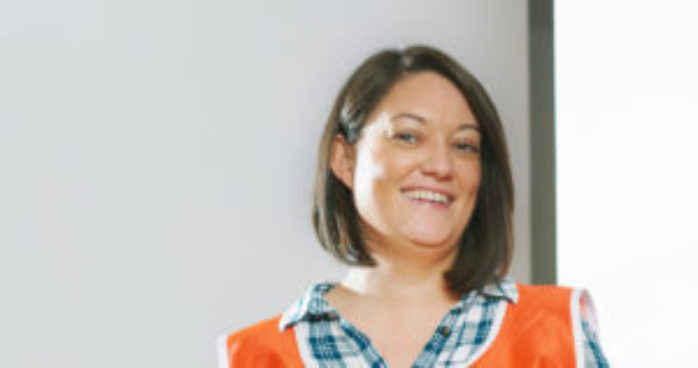 What is your role in Simon Community NI?
Human Resources Officer
Why did you join Simon Community NI?
I joined SCNI as I wanted a new challenge within my career. However, along with this I also wanted a job would bring me job satisfaction in knowing that the work that I do would have an impact on bigger social issues such as homelessness. Although I do not directly work with clients I hope that the help and support that I provide to my colleagues on site help them to deliver a high value support service to the people of society who need it most.
How do you think homelessness affects females specifically?
I think that one of the main effects of female homelessness is that it is invisible in terms of society. Generally I feel people assume that it is men who are more likely to become homeless meaning that females are hidden or neglected and therefore unable to get the help and support that they crucially need. There are a lot of factors which affect homeless women, however I think that the main ones are abuse as a child and domestic abuse which can then give rise to other factors such as mental health problems or substance abuse which in turn then leaves women vulnerable to being exploited.
What does International Women's Day mean to you?
A difficult question to answer! I would have to say that for me International Women's Day is a celebration of all roles which women play in society whether that be as a mother, daughter, sister, friend or work colleague. It is an opportunity for EVERYONE to celebrate all the achievements women have made and contributed to. However, I also see it as an opportunity to shed a light on the inequalities which women still face today such as equality in the work place (in relation to pay and presence) and of course the theme of the year, sexual harassment. According to the World Economic Forum the gap between genders won't close until 2186*! So come on everyone we've still got some work to do!
To help us tailor our women's support services please text FEMALE to 70660 & give £3 today. Thank you!