A group of talented young men and women, who have experienced homelessness, gathered at Stormont for a great send off from supporters and friends as they prepare to represent Northern Ireland at the 2017 Homeless World Cup in Oslo, Norway. The project is run by Street Soccer NI who use the power of football to transform the lives of people who are homeless.
This year's Homeless World Cup takes place from the 29th of August to the 5th of September in Oslo. There will be 50 countries represented at this year's tournament which has been running for the past 12 years.
This will be the first NI women's homeless team to compete at the international tournament. Many of the supporters and friends gathered for the team send off at Stormont Parliament Buildings on the 23rd of August.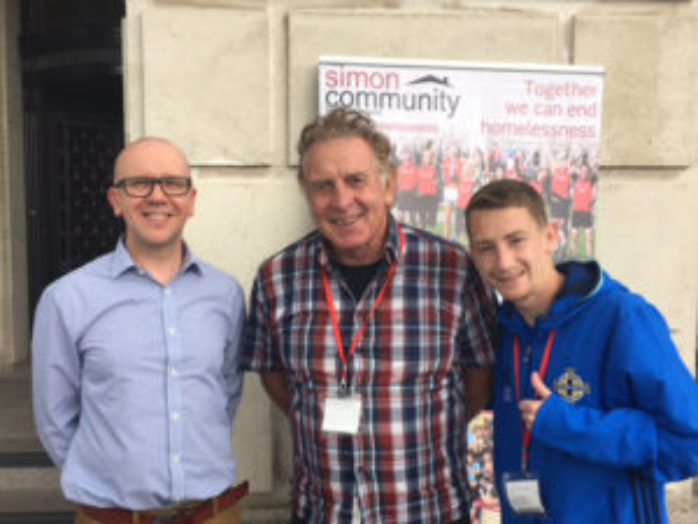 NI football legend Gerry Armstrong, who is Street Soccer's ambassador, attended the event to wish the players well and took the time to chat to the players about the upcoming tournament.
This year's teams are supported by: East Belfast Mission, the IFA Foundation, the Housing Executive, Belfast City Council, North Belfast Housing Association, Belfast Community Sports Development Network, and — USEL.
Street Soccer NI provide their players with support in housing, employability, and other areas where they need help and have seen the project have a huge impact on the lives of the players.
Last year's men's team finished 13th in the tournament which was NIs best achievement to date. But the real benefits occurred off the pitch. Of the 9 participants involved 6 now have their own home, 3 got into full time employment, and 2 players completed coaching badges with the IFA and became qualified referees.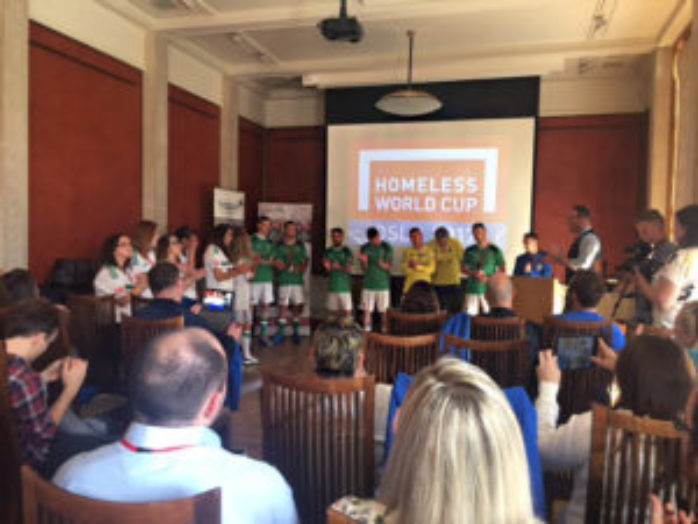 Simon Community NI are very proud to be supporting the men's team this year and Jim Dennnison, Chief Executive, Simon Ccommunity NI said
"We are delighted to be working with our friends at Street Soccer NI again this year, It's an exciting time as they prepare to head off to Oslo on 28 August for the Homelessness World Cup. For the first time they will be putting forward a ladies team, which is a real testament to the determination, hard work and commitment by everyone at Street Soccer NI. It is fantastic that a common love of football brings together young people who have experienced homelessness within Northern Ireland, while providing an opportunity to make new friends, enjoy creating a real team spirit and gain valuable qualifications. The Homelessness World Cup is a life changing event and we wish everyone involved this year the best of luck, we are very proud to support them"