Starbucks breaks new ground to partner with charity music project Coffee giant to sponsor Belfast Telegraph's inaugural "Music Against Homelessness" fundraiser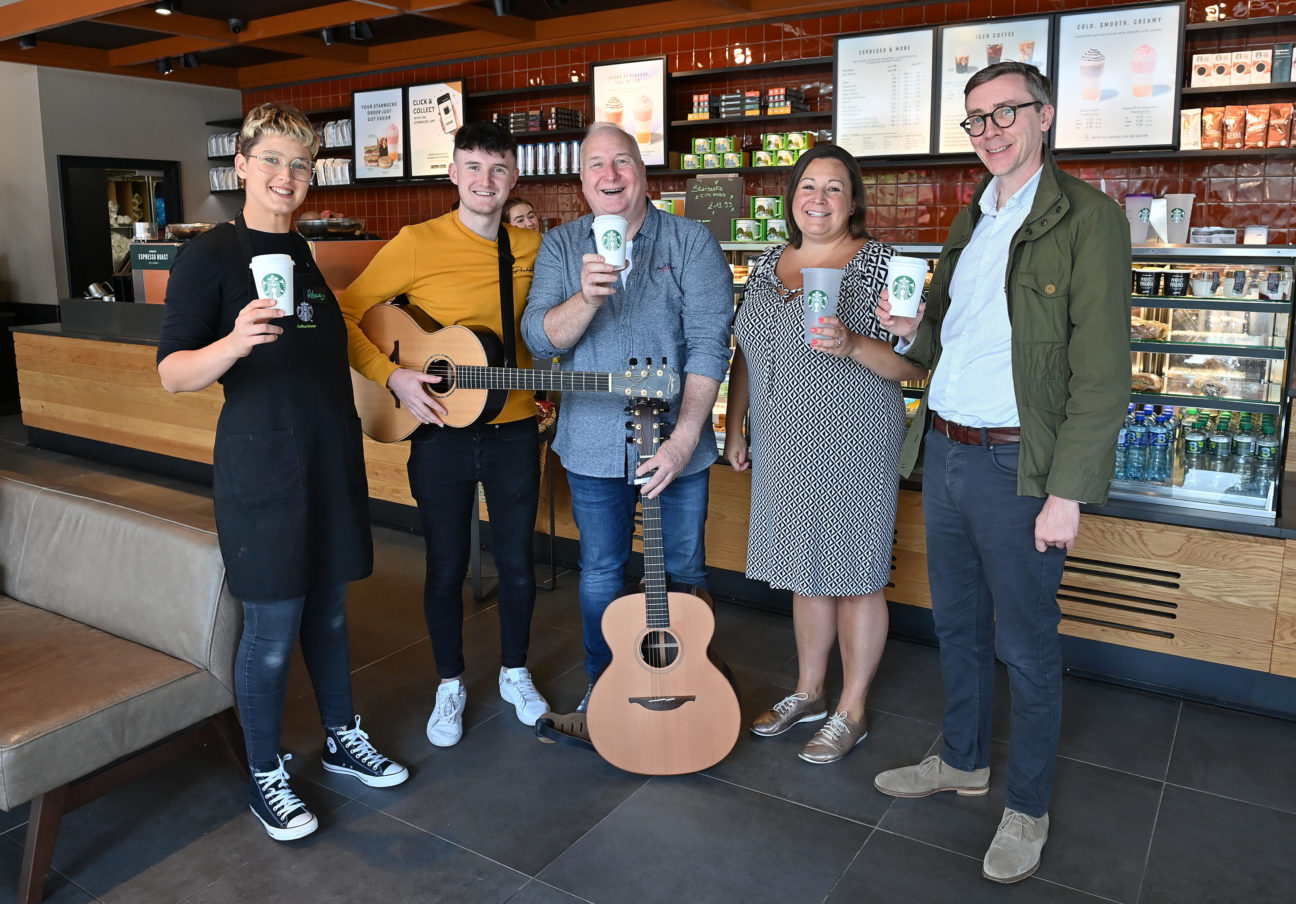 Starbucks have pledged their support for the Belfast Telegraph & Sunday Independent's "Music Against Homelessness" show which takes place in the Europa Hotel on 10th September. In addition to sponsoring the inaugural event, the coffee chain has announced that they will be holding a fundraising drive on the day when all customers across Northern Ireland will be asked to donate £1 to Simon Community NI.
"Music Against Homelessness" aims to raise much-needed funds for local charity, Simon Community Northern Ireland, and features some of the country's best-loved artists including Brian Kennedy, Dea Matrona, Gareth Dunlop, Andrew Strong, Odhran Murphy and Eddie Booth.
"Here at Starbucks Ireland, we are proud and honoured to support Music Against Homelessness and the selfless work of the Simon Community Northern Ireland. In the wake of the pandemic, homelessness remains a significant issue which we must continue to tackle head on," says Celine Gilmer, Group Marketing & Category Director of Starbucks Ireland.
"With the current cost of living crisis, the work of charities such as the Simon Community is more crucial than ever. Starbucks Ireland has been built on a sense of community and support, two ideals which Music Against Homelessness & the Simon Community are all about. We have got through the last couple of years by supporting one another; this is another wonderful opportunity for us to continue to do just that. We invite everyone to lend their support to the Music Against Homelessness concert in Belfast on September 10th."
Tickets are on sale now from Ticketmaster and are priced at £15 + booking fee, with all profits donated to Simon Community.