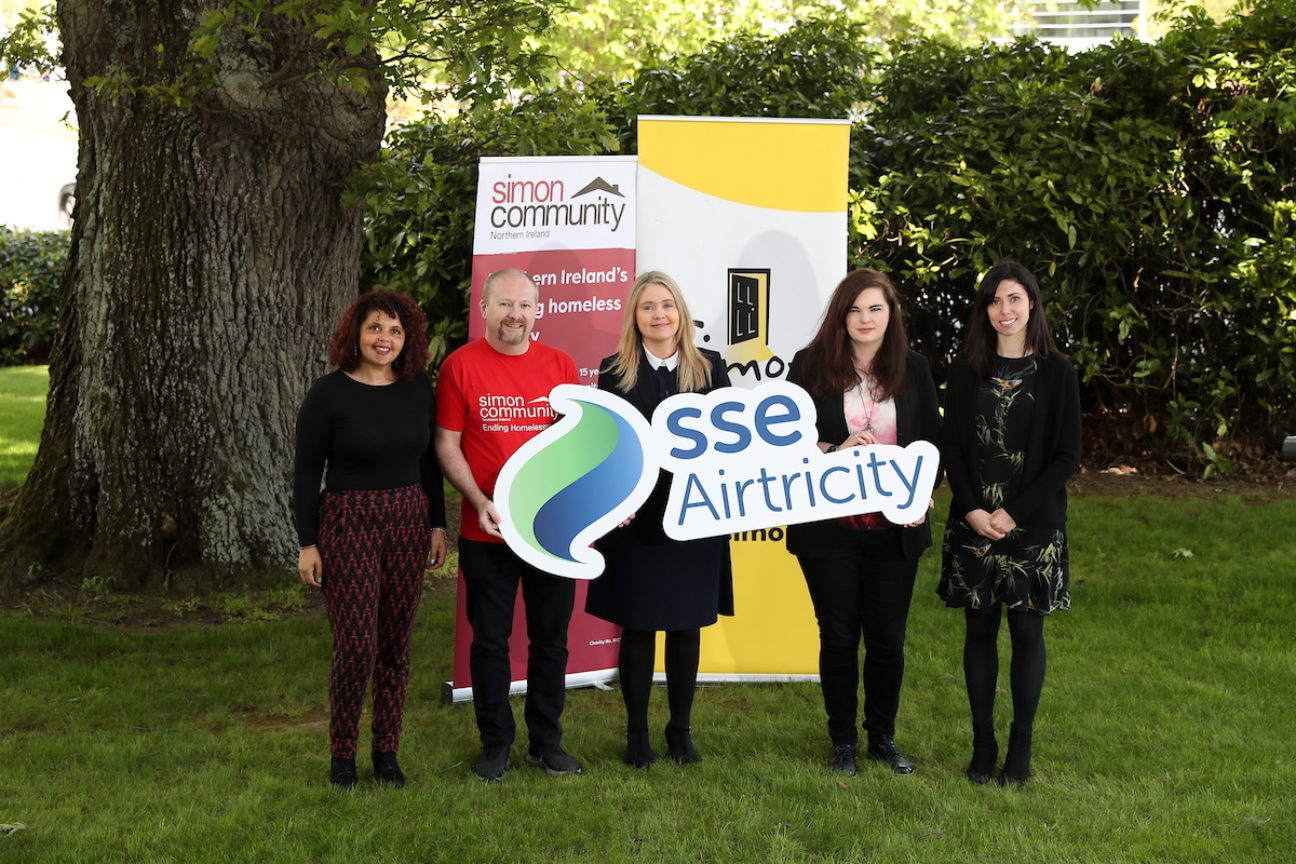 Leading energy provider SSE Airtricity has today announced a three-year partnership with the Simon Community in Ireland and Northern Ireland, supporting the charity in its mission to provide care, accommodation and support for people affected by homelessness.
The announcement comes after a company-wide vote, in which SSE Airtricity employees chose to put their energy into fundraising and volunteering for the homelessness charity.
Through employee-led initiatives and its marketing and sponsorship activities, SSE Airtricity will work with the Simon Community to raise vital funding for its support services throughout the island of Ireland.
SSE Airtricity employees will also be able to provide active support for the charity through the company's Be the Difference programme, which allows all team members to take time away from their usual jobs to volunteer for good causes.
The Simon Community in Ireland and Northern Ireland delivers support and service to a total of over 16,000 individuals and families who experience - or are at risk of - homelessness on an annual basis. 
Klair Neenan, Director of SSE Airtricity, said:

We're very proud to be announcing our new charity partnership with the Simon Community, an organisation that does such incredible work in the fight against homelessness, a cause close to so many people's hearts. At SSE Airtricity, we're passionate about making a real and lasting difference in our communities, and I'm looking forward to seeing how our teams can support Simon through lots of exciting fundraising and volunteering initiatives in the months and years ahead.
Jennifer Kitson on behalf of the Simon Community, said:
We are honoured to be chosen as charity partner for SSE Airtricity. Through the support and commitment of employees across the organisation, the partnership will have a life changing impact to the lives of vulnerable people living in unimaginable circumstances. On behalf of Simon Community and most importantly the people who rely on our services, thank you for helping to rebuild lives.
Jim Dennison on behalf of the Simon Community NI, said:

With homelessness on the rise, the support from corporate partnerships is more important than ever. We are delighted that SSE Airtricity staff have recognised our impact and chosen us for this exciting island-wide charity initiative. With big plans for 2019 and beyond, Simon Community is looking forward to the many ways in which the team at SSE Airtricity will help us meet the needs of the most vulnerable in our society.