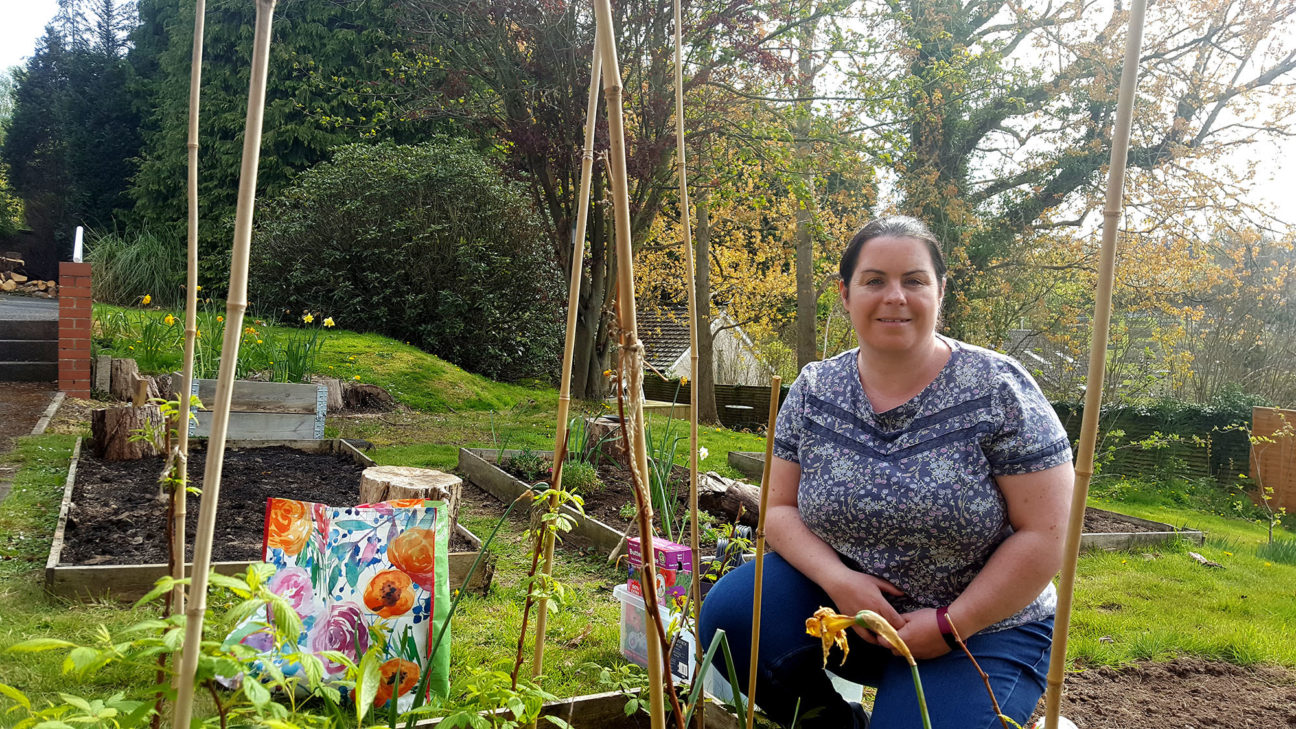 Continuing coverage of Simon Community's use of gardening to provide diversionary activities to help combat loneliness, addiction, and poor mental health, experienced by some of its clients, activity at the charity's Saintfield Road Project makes the spotlight this June.
During the recent COVID19 lockdown, clients at the project expressed a desire to further regenerate the project's garden. Thanks to a grant provided by Live Here Love Here, clients have been able to create a nature and wellness sanctuary.
The benefits of this initiative, and others like it, include reduced social isolation, development of new skills, increased confidence and the promotion of physical activity and mental wellbeing.
Speaking about the project Service Manager Frances Black said:
The gardening has been great for the clients. On days like today when the gardening volunteer is here the clients would otherwise still be in bed. But with Jackie here they have a reason to get up and out in the fresh air.
The clients really take responsibility for the garden and make a real contribution about what will be planted and where. It gives them such a sense of pride to watch something they nurtured from a seed grow. When they plant a seed, it can take a few weeks for it to flower and the only thing they can do during that time is tend to it. It's a great way to help reinforce the importance of being patient.
When it comes to addiction and mental health it really does come down to taking it one day at a time. The road to recovery can be a difficult one. So, the importance of our clients being in the moment and focusing on simple every day pleasures is just so important.
Speaking about the long-term goals of the gardening project Black commented:
Our aim here is to nurture the clients, helping them to build the confidence in themselves so they are ready to live independently again. We want them to be ready to 'fly the nest'.
John, for example, became homeless because of relationship breakdown and he was in a bad place when he came to us. I've seen such a big change in him. I give him our Homebase card and he takes himself up to get the materials he needs. It may seem silly but being given that bit of responsibility has been so good for his mood and increased his confidence.
Speaking about the short-term results she's looking forward to seeing from the gardening project, Black commented:
We're growing vegetables, so towards the end of summer we'll create healthy 'farm to fork' meals with the clients. The garden is also a sun trap during the summer months. It's great to see the clients socialising together, with some even using the garden for exercise such as yoga. Which is just another way it helps to benefit their mental health.
Simon Community NI support 636 marginalised people across Northern Ireland every day. Please support the charity's work by donating what you can. Donate Now.