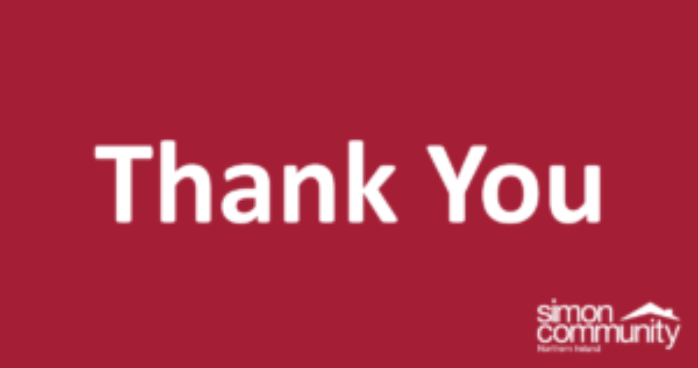 During 2017, we highlighted that an estimated 100,000 adults in Northern Ireland are living in hidden homelessness. This means that they could be staying with friends, sofa surfing, living in unsuitable conditions, not entitled to housing support, living out of their car, or living in unregulated temporary accommodation which is not sustainable.
We continued to try to end homelessness for people in Northern Ireland. We accommodated 2,391 people across 22 Projects in Northern Ireland. We answered 29,284 calls to our 24hr helpline. We secured permanent, independent accommodation for 50 people. We trained 16 Support Workers as drug and alcohol specialists to support people with additional needs. We celebrated the work of our 22 Accommodation Projects throughout Northern Ireland. We celebrated the efforts and achievements of the people who live with us and need our support.
You ran for us. You walked for us. You baked for us. You knitted for us. You provided us with around 1,000 shoeboxes filled with gifts, toiletries and food for people in need. You donated thousands of goods for our Welcome Packs to give the most vulnerable in our society something to call their own. You gave us thousands of volunteer hours, including 55 across Christmas Eve and Christmas Day alone. You allowed us to provide vital training for our staff so they can support clients with complex needs. You donated almost £700,000 towards our services. You supported our Northern Ireland-wide efforts; and campaigns specific to your local Simon Community NI Accommodation Projects. You called, emailed and spoke to us about people you were concerned about. You shared our appeals for food, money and support with your networks.
There is still so much work to do; and it is only with your help that we can continue to do it. Thank you for all your support during 2017, please continue to champion your local homelessness charity as we work to end homelessness for people in Northern Ireland in 2018.
This year we will be building more accommodation to house people in need, celebrating the local heroes in our workforce, featuring clients as they undertake sport, wellbeing and life skills training, developing our volunteer programme, educating the people we work with on their human rights and working tirelessly to move people positively from temporary accommodation to permanent homes.
We will share with you our positive outcomes, our concerns, our needs, our efforts and the stories of the people we work with. We hope that you will engage with us as you did last year, and we look forward to hearing from you. Thank you for caring!