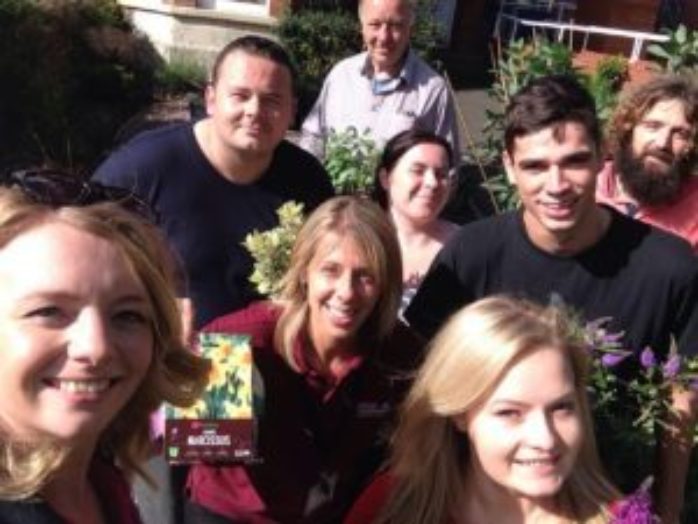 Simon Community clients at our Saintfield Road Project made the most of the very brief Northern Irish summer with a visit from Dobbies Garden Centre recently.
Nichola and Aimee from the local gardening store arrived at Simon Community NI Saintfield Road Project with a donation of £250 to put towards the Project allotment.
While there, they gave clients some tips on how to best care for the plants and vegetables growing in the allotment, and a lesson in how to plant more bulbs in the future.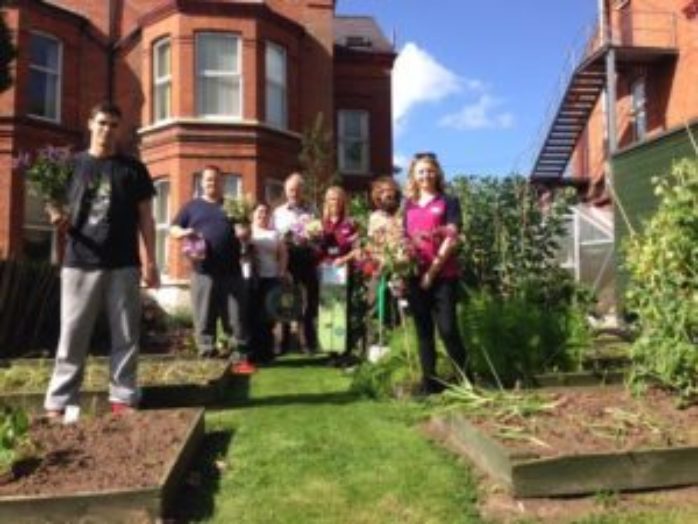 Remarkably the sun stayed out for most of the day and so the clients were able to show off their successes so far in the garden to the Dobbies team.
Simon Community NI Saintfield Road Team Leader Frances Black said, 'The day was brilliant and our residents learned a lot from the team at Dobbies. I want to say a big thank you to Nichola and Aimee for their efforts and to all the Simon Community clients who participated in the day and made it so good.'
The Dobbies donation will go towards tools, bulbs and soil to help maintain the allotment over the cold winter months.