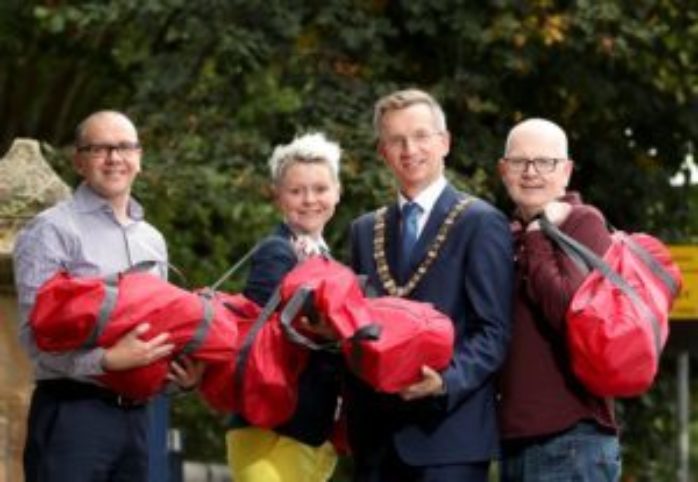 We had a very successful launch of our Welcome Pack Service yesterday (21st September) at an event at our Belfast Foyer Young People Project.
The launch was attended by Lord Mayor Brian Kingston and Paula Bradshaw MLA of the Alliance Party, as well as supporters, sponsors and partners of the initiative.
Belfast's Lord Mayor Brian Kingston opened the event and young clients were also among the speakers. Caine Hunter spoke about why the Welcome Pack service is so important and how it would support people who arrive at Simon Community Projects with very few belongings and no money.
Thanks to our partnership with MADLUG, donations from Trussell Trust, Ikea and Belfast YMCA; the generous support of the Institute of Hospitality; and the invaluable contributions made by individual donors every day, Simon Community NI has committed to providing each person in need of our homelessness services with a Welcome Pack consisting of a luggage bag containing toiletries, food and other essentials that will make the adjustment to their situation a little easier.
limitThumbs: