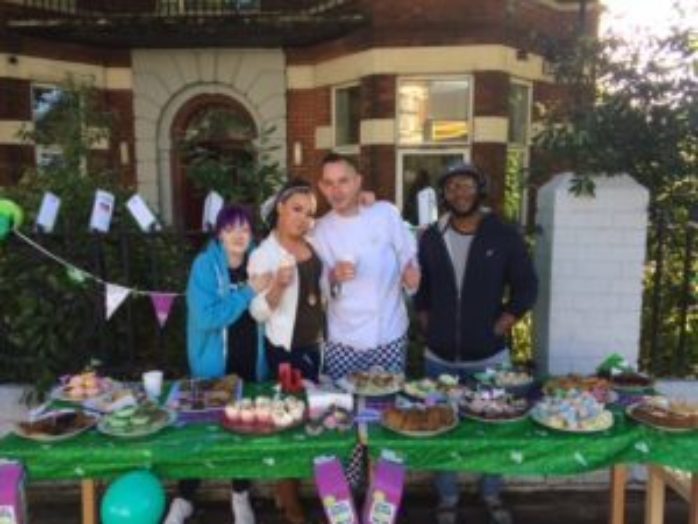 The Simon Community NI Project at 414 Falls Road hosted a very successful coffee morning to raise money for MacMillan Cancer on September 30th. The event was organised by 414 client Yvonne and it raised over £200 for the cancer charity.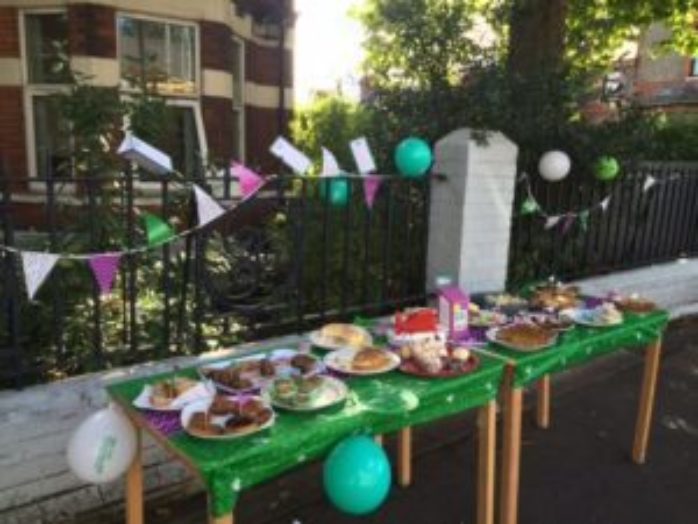 Clients and staff from the 414 Project displayed their treats on decorated tables on the street outside the Project and received a lot of attention from the local community who were very supportive, buying buns for family, friends and work colleagues.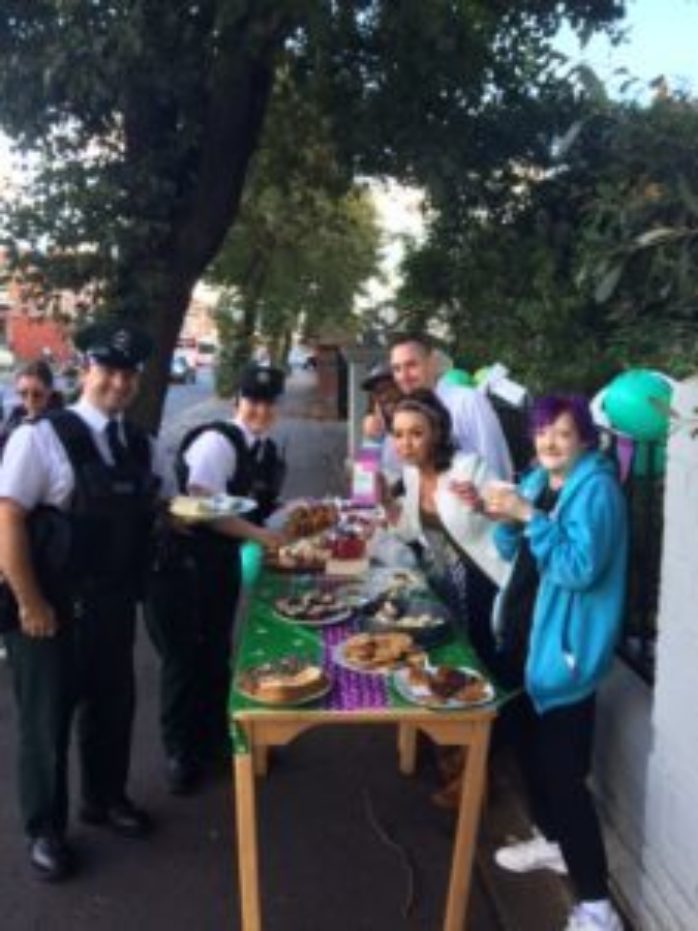 The PSNI even got involved, stopping by for a mid-morning coffee break and some chocolatey treats!
The next step for the clients involved is presenting MacMillan Northern Ireland with their cheque – well done to all involved!