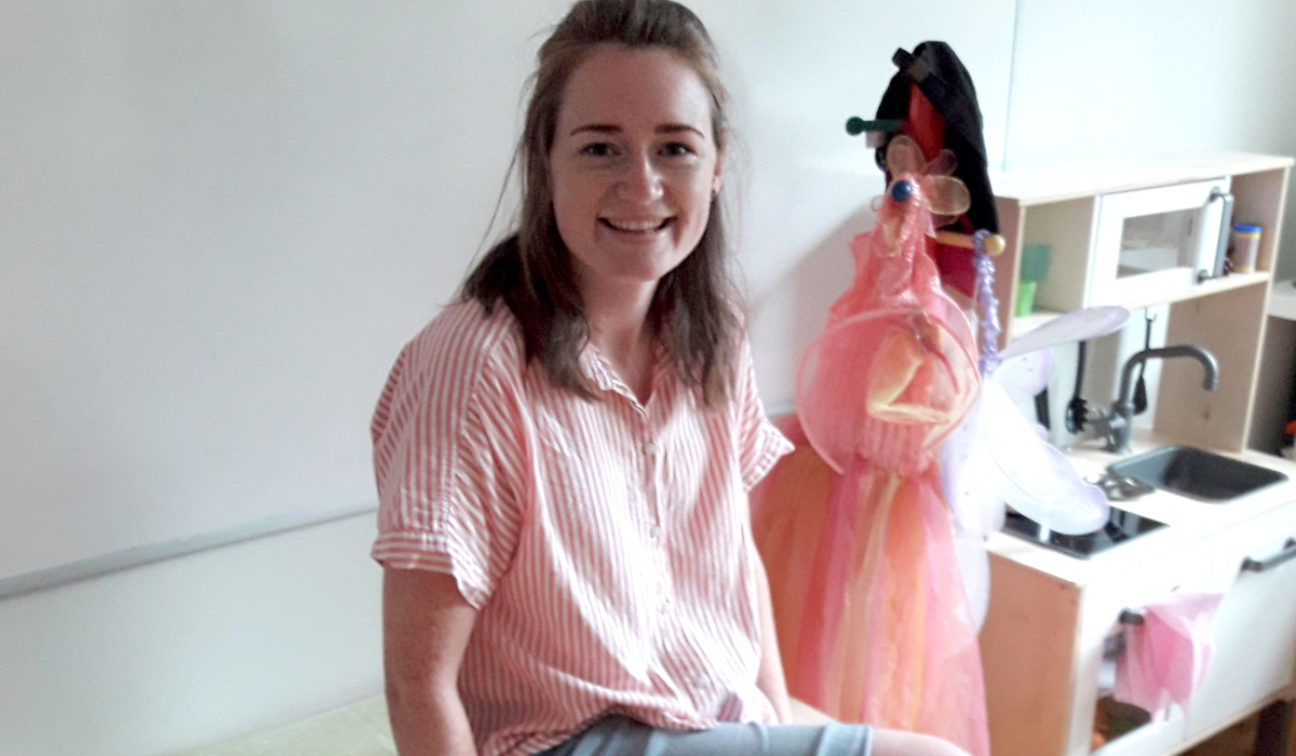 Simon Community's longevity can, in part, be put down to the organisation's ability to successfully adapt and meet the changing needs of homelessness and its clients. In Conway Court, the charity's dedicated family project in West Belfast, an area of high deprivation and housing need, Simon Community identified an opportunity to further support the emotional and educational development of all 40 children within the project, during Covid.
Made possible by Children in Need funding, Simon Community has established its first Play & Learning service, headed by former teacher Verity McDonald. As the Play & Learning Coordinator Verity builds bespoke sessions around the needs and interests of each family at Conway. Helping the children to connect with one another and learn new skills through play.
Speaking about her role Verity said:

I provide opportunities for the families at Conway to come together and bond over fun activities. The sessions are tailored to the age, interests, and needs of each family. As a result, they vary a lot, and each day is different. From finger painting and gardening to football and helping the children with homework, I'm kept on my toes.
When I started my role in Conway, the garden area was not used. My goal was to make a space for families to enjoy nature, fresh air and of course to play. To encourage wildlife into the garden and provide an opportunity to learn about plants, I developed sessions based around planting flowers, vegetables, and herbs. We also have an insect hotel built by Holywood Men's Shed and a mud kitchen that was created using pallets donated by Tiles & Wood Floor Store in Bangor.
I love looking out my window to see families using the garden and toys, many of which were also donated by Women's Aid Lisburn, to play football, ride bikes, whizz down the slide or just tending to the garden. Having outdoor seating also enables parents to have a space to relax while their children play safely in the contained garden.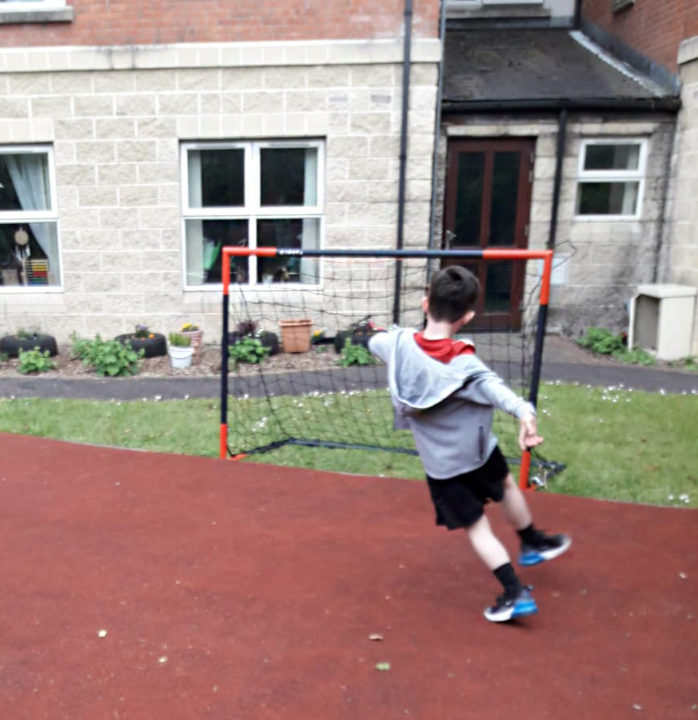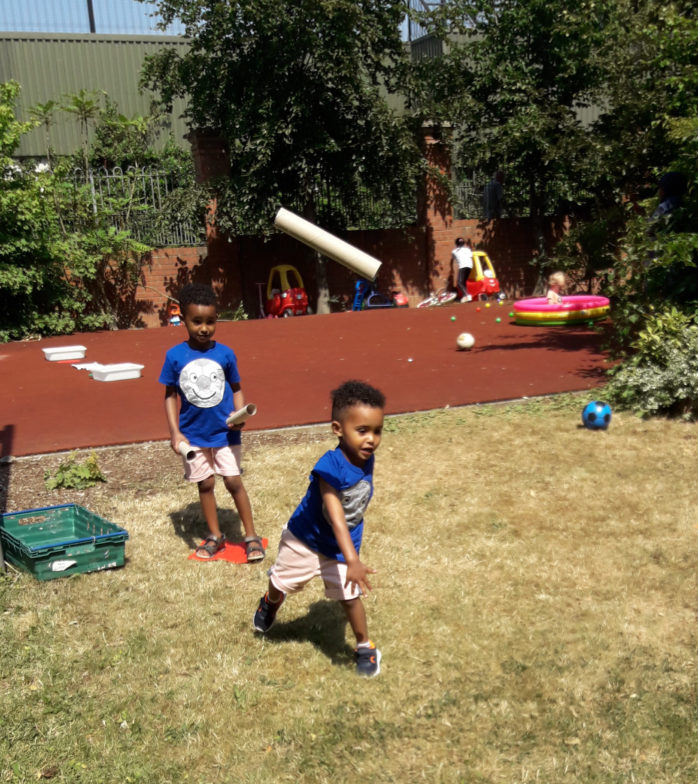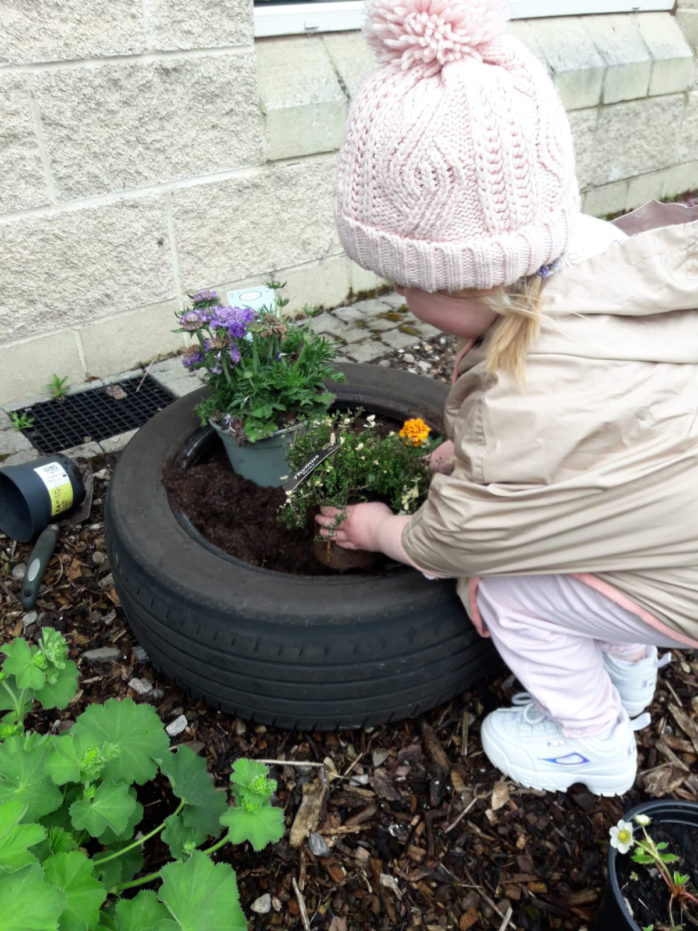 Speaking about the effects of Covid isolation on the families, Verity said:
During lockdown, families were not able to leave their flats and weren't seeing other people. The individual play and learning sessions provided structure and entertainment.
With the easing of Covid restrictions, I've been able to have two families take part in sessions together. Some of the younger children had never been around other kids before and have spent little time around adults outside of their family. The sessions stimulate play experiences outside the home and provide opportunities for the children to slowly regain their confidence and develop social skills. It's great to see the children and the parents connect and play together.
Speaking of how the play and learning sessions have benefited both herself and her very active 1 year old Seanna, a mum at Conway Court, said:
The sessions give me something to look forward to and my baby loves them. I love watching her enjoy each session. Verity is amazing with her and they now have a great relationship with each other. The sessions have also helped me as a mum. They get me out of the flat and I'm able to talk to the other parents and make friends.
Reflecting on the more challenging aspects of her role, Verity said:
Supporting families who have children with additional learning needs requires a slightly more structured approach to the sessions. Using items, already available in the project, I've created homemade sensory toys such as musical instruments and trays filled with different household items that vary in texture. I also created an assault course, which has proved very popular. While initially presenting certain challenges, problem solving and creating bespoke support has become one of my favourite parts of the job.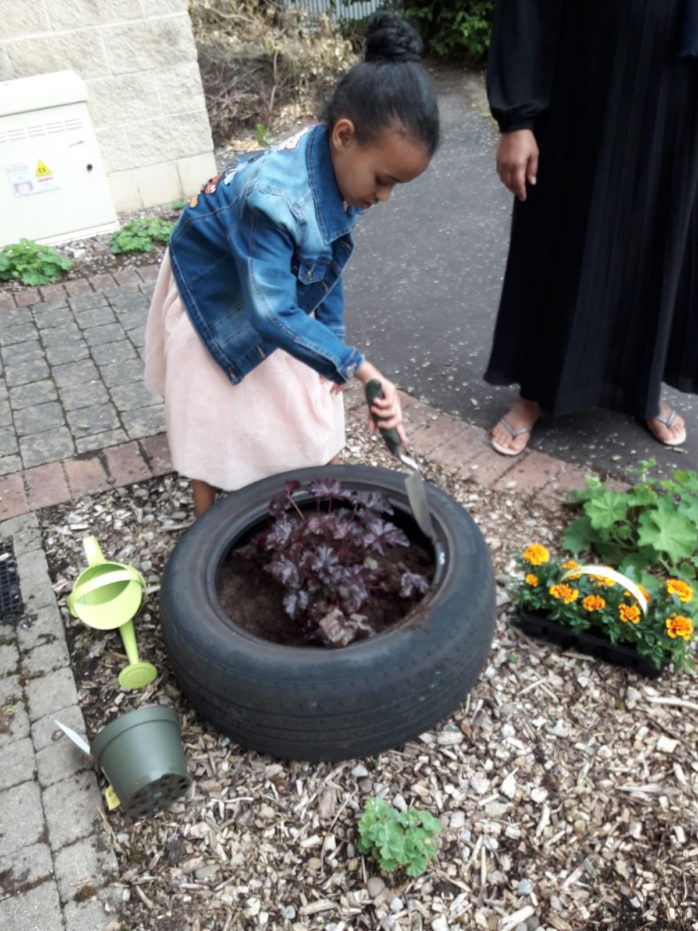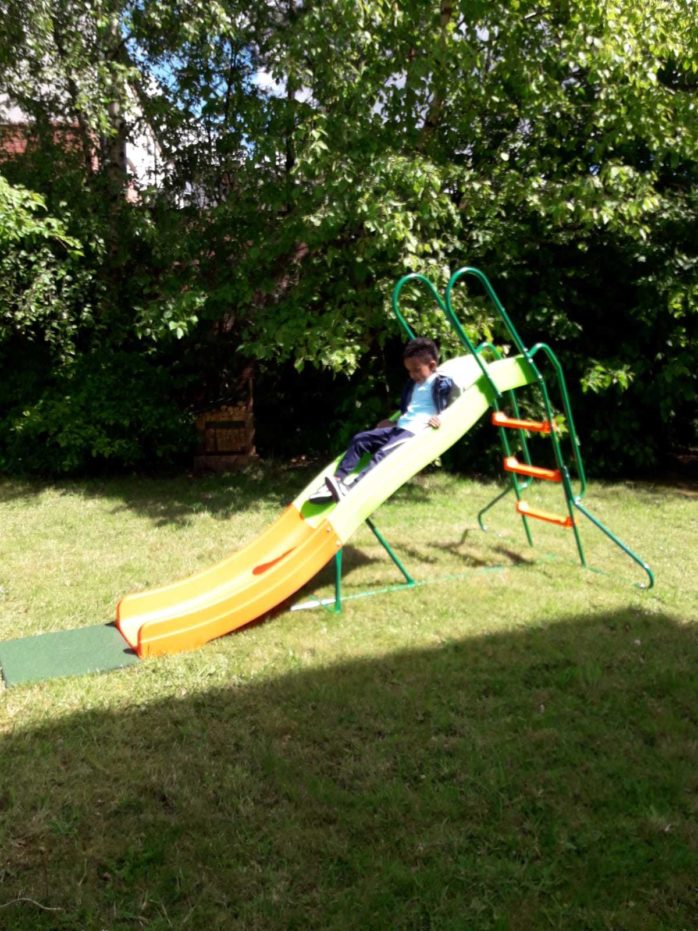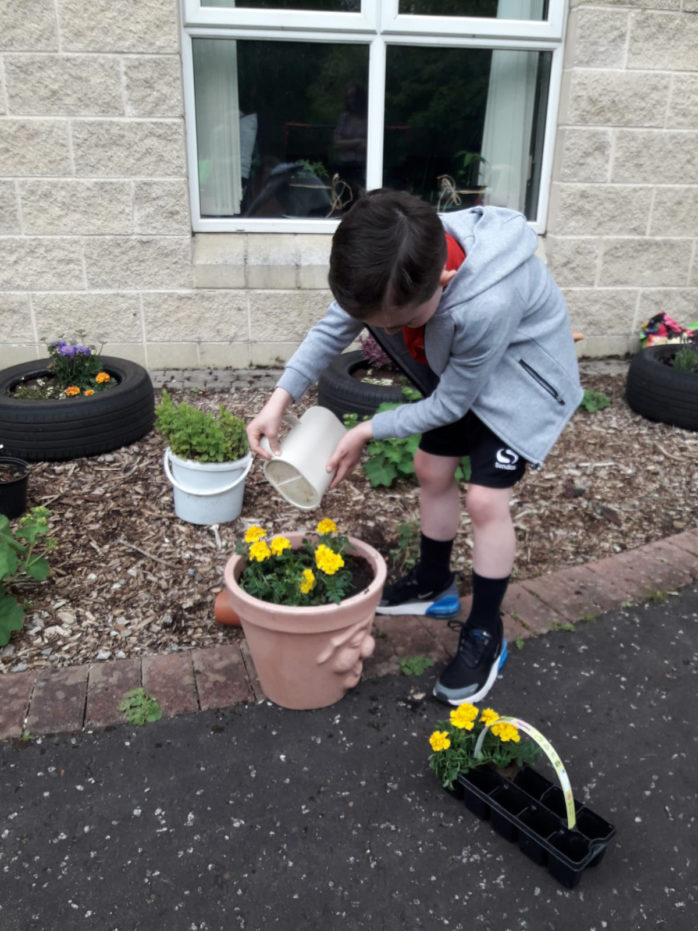 Taking a step back to consider the importance of her role, Verity said:
Parenting can be a confusing, tiring and even a lonely job. The sessions create a safe space for parents to ask any questions relating to their child's behaviour and development. Connecting with other parents can significantly increase wellbeing as they feel supported and heard.