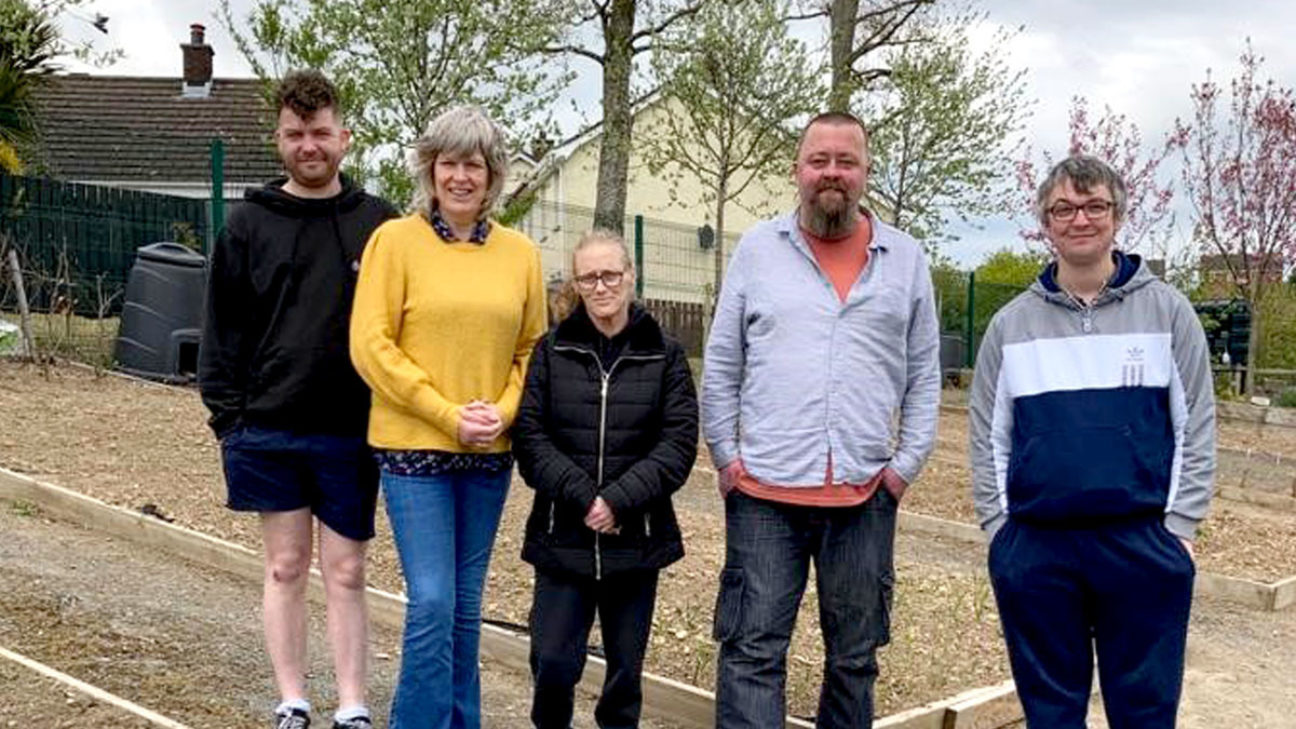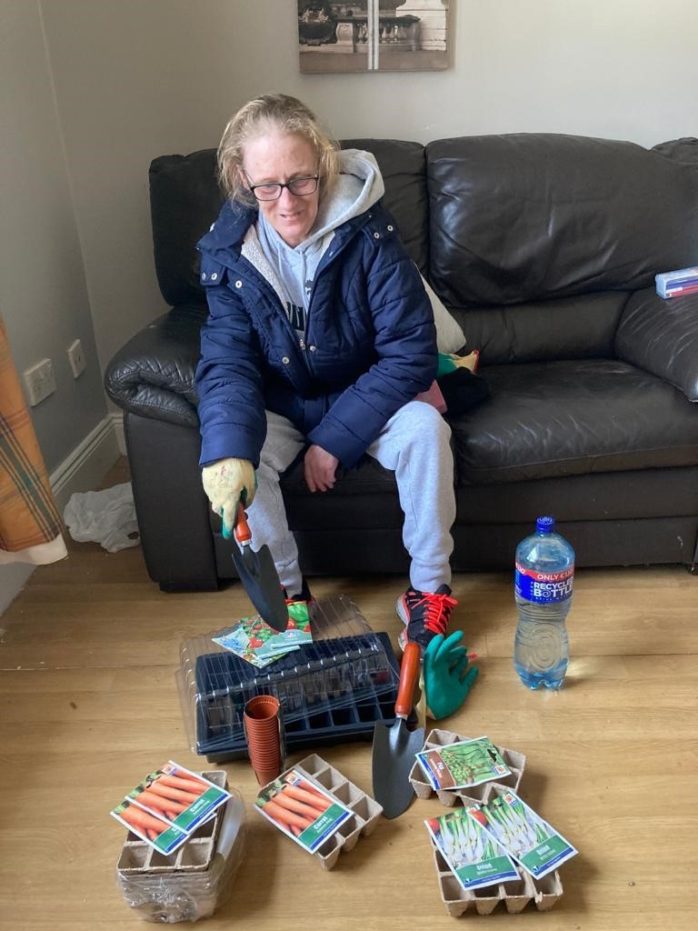 With time spent in homelessness accommodation having the potential to increase feelings of isolation and boredom, many of the charity's clients were further cut off from friends and family when COVID19 hit.
With social distancing rules also meaning many spent more time alone in their rooms, the recent relaxation of rules and bright days of Spring have seen more clients taking up gardening activities to help provide diversionary activities to help combat loneliness, addiction and poor mental health.
Catrina, a Simon Community client based in the charities Downpatrick project spoke of her newfound love of gardening:
I was very nervous and anxious when I arrived. Due to poor mental health, I'd been staying in hospital. I felt vulnerable. Especially as I had never been in a hostel before.

At the beginning I felt a bit pessimistic as I'd never grown anything before. I've loved planting the seeds and watching them grow. Bringing things to life, and being able to keep them alive, has given me great satisfaction and improved how I feel about myself.

I really enjoy growing things now and I'm looking forward to planting them in our new allotment and seeing the results. There's something good about growing your own veg and I want to grow enough so we can give some away to help other people in need.
Senior Practitioner at Downpatrick Sharon Wright, who was filled with pride at Catrina's progress commented:
Seeing the joy that gardening has given Catrina is so rewarding. Her whole face lights up when she talks about "her babies", which she calls the peas, tomatoes, beetroot, and flowers she's growing.

She was not in a good place when she came to us a few months ago. But this wee growing project has very much been a metaphor for her own life. It is only a small project, just like the seeds that were planted, yet from that Catrina herself has grown and gained a lot more confidence. She's much happier now than she was when she first arrived.

I know that may sound a bit corny but, Catrina's personal growth is just like that of the seeds she planted. They've grown strong and healthy just like she has.
A couple of the other clients have also enjoyed growing plants and are looking forward to getting up to the allotments and getting stuck into a bit of work. I am hoping they'll also want to do a gardening course which, will help them get into employment.
Simon Community NI support 636 marginalised people across Northern Ireland every day. Please support the charity's work by donating what you can. Donate Now.