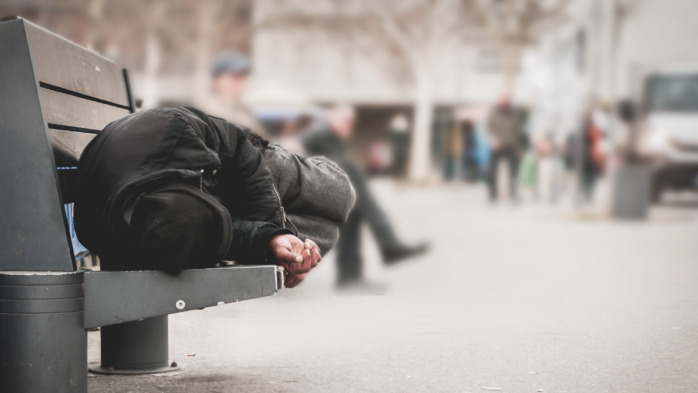 Simon Community NI is deeply concerned with the recent Shelter England's figures that suggest 1 in 200 people across Britain are homeless.
We hope that the frightening numbers capture the attention of decision makers in Northern Ireland and highlight the fact that rising rents, cuts to welfare and lack of social homes are resulting in people having little option other than to sleep rough or find refuge in hostels. What's even more alarming is that the 320,000 homeless individuals in Britain does not account for hidden homelessness, which in Northern Ireland alone is estimated to be between 75,000 - 136,000.
Comments such as "No one should be left without a roof over their head, which is why we are determined to end rough sleeping and respond to the causes of homelessness." from the housing and communities secretary, James Brokenshire, provides a sense of encouragement that government is taking stock of the true situation but we need to see these words translate into action and impact.
A homelessness crisis simply does not happen overnight and in Northern Ireland, we have been educating makers for some time of the worsening housing situation. However, in response, what Supporting People funded services, which help over 20,000 vulnerable people each year, have witnessed is no budgetary uplift for a decade and a 5% cut to funding in April 2018. There seems to be a mentality somewhere that our homelessness numbers are at an acceptable level however, let's not forget that this statistic relates to the 40,000 people on housing waiting lists, the 49 adults per day registering as homeless and, most importantly, the three people who on average die each week whilst waiting for a home.
Now is the time for decision makers in Northern Ireland to work together, implement real change and stop funding cuts in order to protect some of our society's most vulnerable.