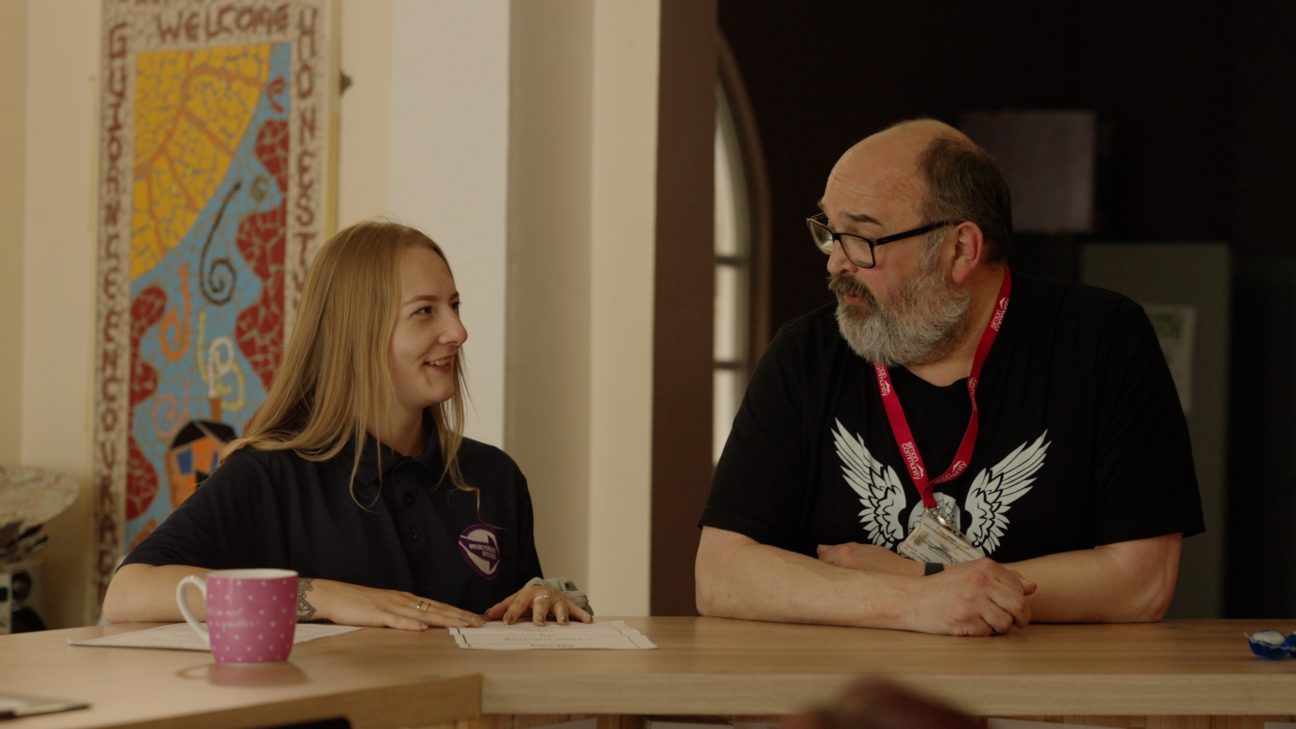 Simon Community, the leading homeless charity in Northern Ireland, is proud to support World Homeless Day. With a vision of a society where everyone has a home and a mission to end homelessness for people in need, Simon Community is committed to providing specialist support services, including homelessness prevention, accommodation services, and young people's support services.
Unfortunately, the reality is that many people in Northern Ireland are still experiencing homelessness. This week alone, an average of 250 people will become homeless. As we mark World Homeless Day, Simon Community remains focused on ending homelessness while supporting the people they serve.
Simon Community is inspired by individuals like Davy, one of their senior practitioners with over 25 years of experience working for the charity. Davy has made a lasting and positive impact on the community, helping those in need while holding true to all the Simon Community values. Davy shares his perspective when welcoming new clients into Simon Community:
"We work with young people who have complex needs and I always say it is the most important meeting when someone new moves in. They're coming in scared and apprehensive, put yourself in the shoes of a young person who is 18 and they're walking into the Foyer for the first time. What we try to do is to look for solutions rather than evicting people, meeting their needs and giving them a second, third, and fourth chance."

Davy has been supporting individuals day in and day out, individuals like Alex. Alex is a former young client of his who has since moved on to live independently again, gained her qualifications to become an outreach worker and now supports Belfast's youth who are facing similar challenges to her own. Speaking about her experiences, Alex reflects on entering the Simon Community Belfast Foyer for the first time.
"I remember my first 24 hours; it was scary. I've never been in an environment with such a close group of people living together. Financially, I didn't have anything sorted out. I didn't understand the benefit system. That's when the staff stepped in - they advocated for me and helped me with the benefits. They kept me strong whenever I felt like I couldn't keep myself up."

Davy and Alex represent how Simon Community is changing lives and is committed to providing support services to those in need. As we mark World Homeless Day, we are reminded of the urgent need to continue working together to end homelessness and fulfill a vision where everyone has a place to call home.
Simon Community Chief Executive, Jim Dennison, speaks to the growing number of homelessness cases in Northern Ireland and notes the actions required to move forward and continue to make a difference.
"Homelessness in Northern Ireland has got progressively worse over the past 20 years. 1,000 people become homeless here every month and official statistics show this will increase dramatically in the coming years. Decision-makers are failing to act on this unfolding crisis. We need them to think differently about the causes and effects of homelessness. We need proper investment in the supply of housing and support services. And we need them to act now because we are in a huge housing and homelessness emergency.

Amidst this challenging landscape, we find hope in stories like Alex's, whose journey to independent living was made possible through Simon Community Services. Behind these success stories stand dedicated individuals like Davy, who tirelessly support those in need. Today, as we mark World Homeless Day, let us unite in our commitment to make a lasting difference in the lives of those facing homelessness, for they deserve a brighter and more secure future.