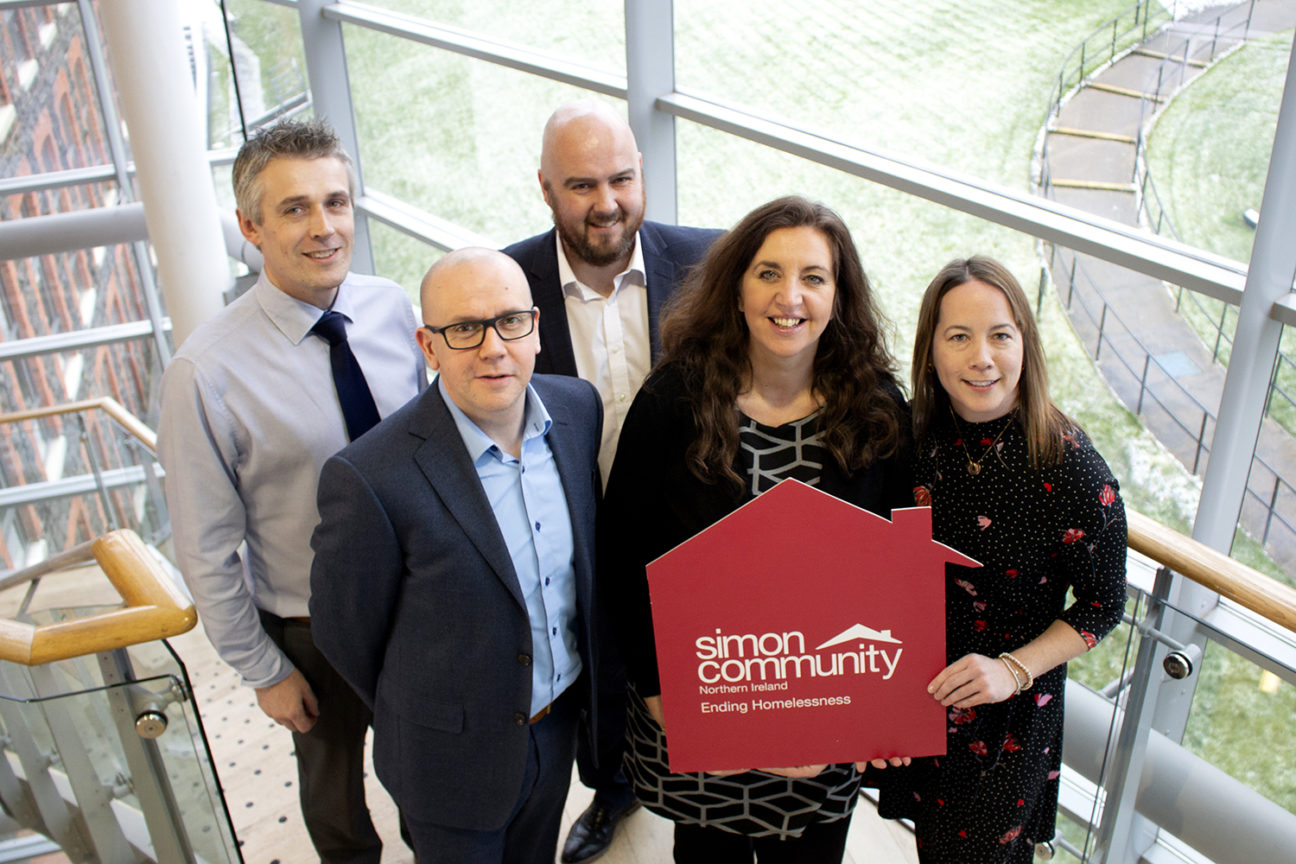 Moving into the second year of an ambitious 5-year organisation strategy, today, we welcomed over 140 staff from across the country to examine the issue of homelessness, hear more on the direction of the organisation's services and acknowledge the hard work of staff and teams.

Taking place at Newtownabbey's Mossley Mill, the day's proceedings, overseen by television personality Graham Little, will include a keynote speech from Susan Aktemel, Director of Homes for Good - Scotland's first social enterprise letting agency. The day will also see the return of the charity's recognition awards for staff as well as the presentations on topics including health and wellbeing, youth homelessness and housing prevention and solutions.
Delighted to be invited as keynote speaker, Susan Aketmel said: 
"I'm pleased to see Simon Community NI explore alternative forms of housing solutions as part of their overall strategy. Providing quality homes at an attainable cost is key to the work of Homes for Good. A home can change a person's life and by reinvesting profits into developing services for people who are vulnerable, and often unfairly excluded from the rental sector, goes a long way to ending homelessness."
Highlighting the importance of the staff conference, Jim Dennison, Chief Executive at Simon Community NI noted: 
"On the back of a year filled with Supporting People cuts, we have started 2019 with more homeless deaths and a funding deficit. As Northern Ireland's leading homelessness charity it is important to bring together staff from across services to understand local issues and learn best practice happening at a local level. Now in year two of a five-year organisational strategy, we are in a position to detail the actions taken by the charity to ending homelessness and highlight the positives from a productive year including elements such as staff retention, strengthened political support and countless vulnerable lives saved."
Praising the unique initiatives taken by individuals and teams, Simon Community's Chairman, Iggy O'Doherty commented: 
"Growing in popularity, this year's staff awards received over 210 nominations across 8 categories and showcases the exceptional contributions taking place across the organisation. The judging panel found it incredibly difficult to shortlist the nominations and finally select winners, which further evidences the hard work happening behind the scenes to end homelessness for some of our society's most vulnerable."
Interested in joining our team?
We're currently recruiting for a variety of roles, across Northern Ireland. Visit our Careers section to find out more. 
limitThumbs: