As December draws to a close, so does the Simon Community NI 'Opening Doors in Advent' campaign of events across Northern Ireland.
For the first time, our 22 Accommodation Projects opened their doors to the local community, supporters and friends of the organisation to celebrate the festive season.
Clients and staff at each Project planned, decorated, baked and cooked in preparation for the events, offering a Christmas treat on each day of Advent.
From sleep outs with local youth clubs to sumo wrestling competitions, there was an eclectic mix of ideas and entertainment throughout the month, demonstrating the uniqueness of each of our Projects, and the personalities of the fantastic clients and staff teams we have across Northern Ireland.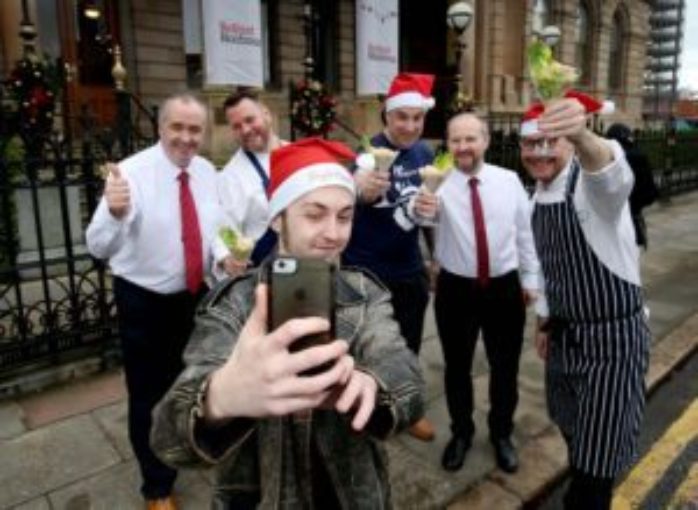 The excited faces of children in our Family Project at Conway Court when Santa visited in his 'Belfast Bus', the pride displayed by our young people in Mount Street Mews who refurbished their 'Living Room' and opened it up to the public this month; and the efforts shown by clients and staff at Saintfield Road in the scrumptious festive feast they created, are just some of great memories we will hold on to as we move into 2017.
Homelessness is a serious issue in Northern Ireland 365 days of the year and it is something that no one should have to experience. While these events aren't going to end homelessness, we hope that they show a glimpse of the drive, humanity and hopes of the people living with Simon Community NI. We also hope that they have given our clients and staff an opportunity to work together and create special moments together that will provide happy memories in the future.
Thank you to everyone who supported our local Project events, it is only with your support that we can continue the work that we do across Northern Ireland. We hope that this is the start of an annual tradition for Simon Community NI, and that we will continue to open doors across Northern Ireland until homelessness is ended.
limitThumbs: