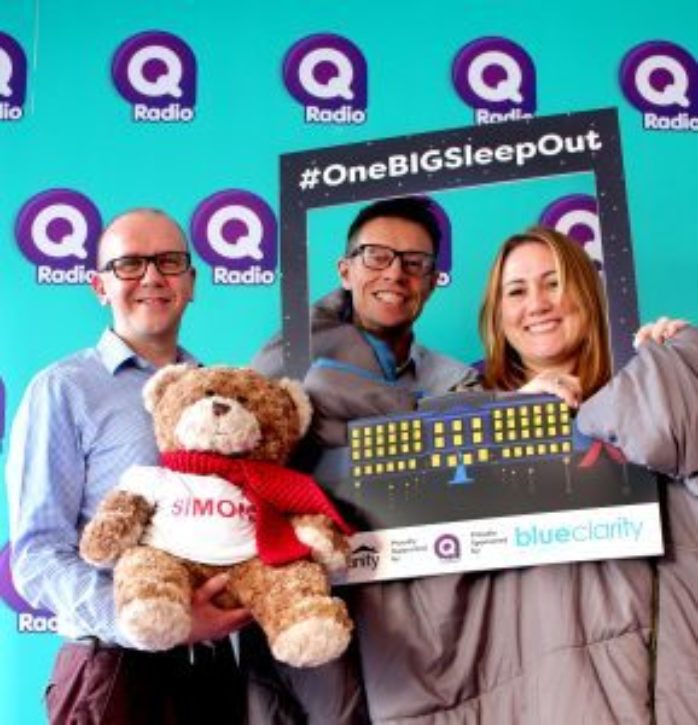 One BIG Sleep Out
Slumber at Stormont for Homelessness
We are delighted to announce our One BIG Sleep Out is back! This year the event, sponsored by Blue Clarity and proudly supported by Q Radio, will be held in the grounds of Stormont Estate on Thursday 1st November from 7pm.
Officially launched on the 10th October to coincide with World Homeless Day 2018, the event asks local people, businesses and groups to swap their beds for sleeping bags for one night to raise funds and awareness to help end homelessness in Northern Ireland.
"Although One BIG Sleep Out won't be able to replicate the real emotional and physical difficulties of truly experiencing homelessness, it will show you some of the realities and it will challenge you. Every day, Simon Community ends homelessness for someone in Northern Ireland. But we can only continue to do this with support. So, we are asking people to sign up for One BIG Sleep Out, along with their colleagues and friends and help raise the funds needed to help us continue delivering specialist support to the thousands of people experiencing homelessness who pass through our doors each year."


Joanne McCallister – Head of Income Generation at Simon Community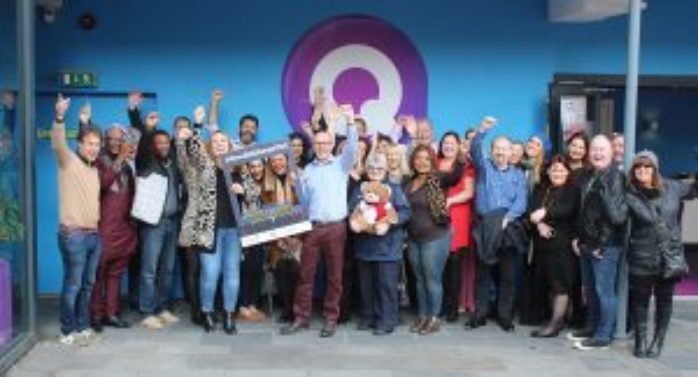 This year's One BIG Sleep Out is proudly supported by Q Radio, with breakfast presenters Stephen & Cate taking part on the night.
"Cate and I both see Homelessness every day and we knew we wanted to do something to raise awareness and funds for Simon Community and the services they provide to those without a place to call home. So, as well as taking part in One BIG Sleep Out we want to make a very special announcement to mark

Stephen Clements – Q Radio Breakfast Presenter
"Q Radio is thrilled to announce that we will hold a day long Live Radio Appeal after One BIG Sleep Out. We will bring Q listeners first-hand accounts of homelessness in Northern Ireland. Having visited Simon Community services, it will challenge your perceptions on what homelessness in NI looks like. We are excited to support Northern Ireland's leading homelessness charity and hope our listeners will too, by either donating to the appeal or signing up for One BIG Sleep Out."

Cate Conway – Q Radio Breakfast Presenter
To join Stephen and Cate, sign up for One BIG Sleep Out by simple click here. 
Early Bird registration is open until 15th October for just £20 pp and each person is asked to raise £65 sponsorship. 
On the night participants will enjoy a FREE barbeque and some live entertainment before bedtime, so sign up now for your FREE Fundraising Pack!