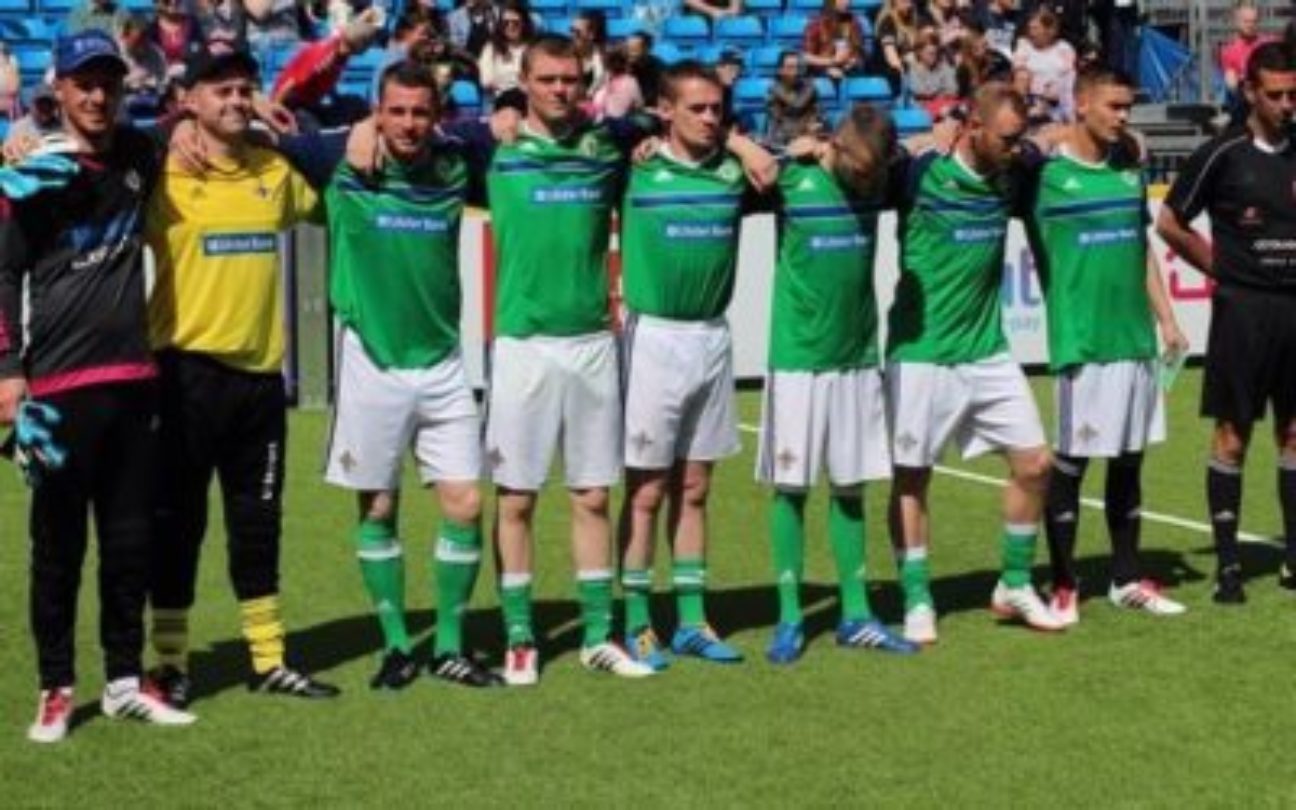 Street Soccer NI is one of these partners, and home to Team Northern Ireland, a team that has competed in the annual Homeless World Cup tournament for the past four years. 
The stats speak for themselves. Of the team that represented Northern Ireland last year in Amsterdam, 3 went on to find full time employment, 5 are now living in their own accommodation and 3 completed their football coaching badges to support teams in future tournaments. 
The purpose of the Homeless World Cup is to change lives through football. The mission is to inspire homeless people to change their lives through their National Partners' transformative programmes. 
This year three Simon Community clients were selected for the Northern Ireland team; outfield player Mark Heagney, and two goal keepers – Gavin McGuinness and Jim Black. 
The 2016 host city was Glasgow and the Scottish demonstrated how to put on a great show. The opening ceremony was electric and well supported in spite of the rain. Team NI got off to a great start with a 10-3 win over Holland, and followed that up with another double digit score line on day two, beating Switzerland by 10 goals to 2. On the third day, an 11-2 win against Italy stood them in good stead for the second stage draw, despite losing on penalties to Romania earlier in the day. 
Northern Ireland went onto win 6-1 against India, lose to Ireland on penalties and lose 5-3 against Hungary in the second stage, but they had done enough to reach the last 16 and play for the second tier Plate. 
On Friday, their opponents Namibia proved too strong a team and knocked Team NI out by 8 goals to 3. While obviously disappointed, the team's overall results guaranteed Northern Ireland a top 16 finish in the tournament, which is an excellent improvement on last year's position of 24th. 
Although they weren't destined to be tournament winners this year, the future of the Northern Ireland players looks extremely bright, and the confidence and determination they displayed throughout training sessions and the tournament will be of great benefit as they move on to the next chapter in their lives. 
There is also great news for local football fans as Belfast is set to host a brand new 'Five Nations' homeless football tournament in September, bringing together teams from Northern Ireland, Ireland, Scotland, Wales and England to compete for the coveted home nations title. 
Team NI hopes to field a female team alongside the men for the first time, so if you know anyone who might like to take part or try out for the team, contact Justin McMinn: Justin.McMinn@ebm.org.uk.