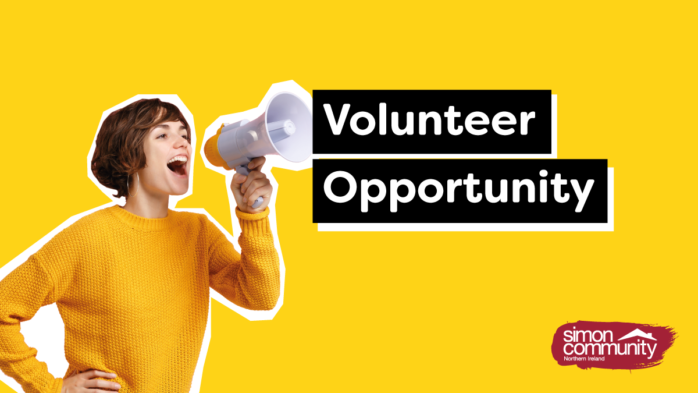 In response to learnings from a challenging yet successful year tackling the COVID pandemic, Northern Ireland's leading homelessness charity, Simon Community, has announced a new volunteering opportunity to help clients adjust to living in their own homes. Funded by the Housing Executive's Homelessness Prevention Fund, the charity is seeking to find Move on Coach volunteers to assist their Housing Options team in assisting clients with moving into and maintaining their own tenancies.
Based throughout Northern Ireland, and committing to two hours per week, the successful volunteers will join an experienced team and will be instrumental in carrying out a range of roles including 1-2-1 client mentoring, assisting with appointments and completing forms in addition to supporting individuals adjust to independent living i.e. paying bills and signposting to local amenities or support services.
Speaking about the role, Kirsten Hewitt, Director of Homelessness Services at Simon Community said:
In response to the pandemic, the charity is committed to responding to the needs of individuals experiencing homelessness and highlighting the various ways society could play a part. The development of Move on Coach volunteer opportunities is one such way that the public can help individuals maintain their home. By committing just two hours per week, volunteers can get to know clients, assist in a range of rewarding tasks and feel a sense of pride at knowing that they've helped someone successfully live independently.
Caroline Connor, Assistant Director, from the Housing Executive explained: 
This Simon Community project is one of many innovative new approaches to preventing homelessness that the Housing Executive has been able support though our Homeless Prevention Fund during 2020/21 year. Simon's approach combines the important need to raise awareness of the issues faced by those who find themselves homeless and also gets people involved in being part of the solution. During the pandemic the Housing Executive has successfully adapted many of our services for homeless clients and the nature of homelessness has significantly changed in the past year. We will continue to adapt and work with statutory and voluntary sector partners to prevent homelessness.

With support and training at the heart of Simon Community's work, all volunteers will receive thorough introductory training and benefit from excellent ongoing support from a supervisor and existing network of volunteers. A perfect role for those looking to enhance their CV, develop new skills or use their experience to give back to the community, all volunteers will receive out of pocket expenses.
Explaining why they volunteer at Simon Community, Johnny Sloan said:
I think it's great to be a part of something like Simon Community that sees a problem as big as homelessness as a challenge that can be overcome. They are confident that if the right people and actions are involved, the heart of the issue can be understood and dismantled within our lifetimes. I thought it would be great to play apart in that.

If you feel that you have the right mixture of skills to play a rewarding role in the future of homelessness in Northern Ireland, Apply Now.


Funded by the Housing Executive's Homelessness Prevention Fund.