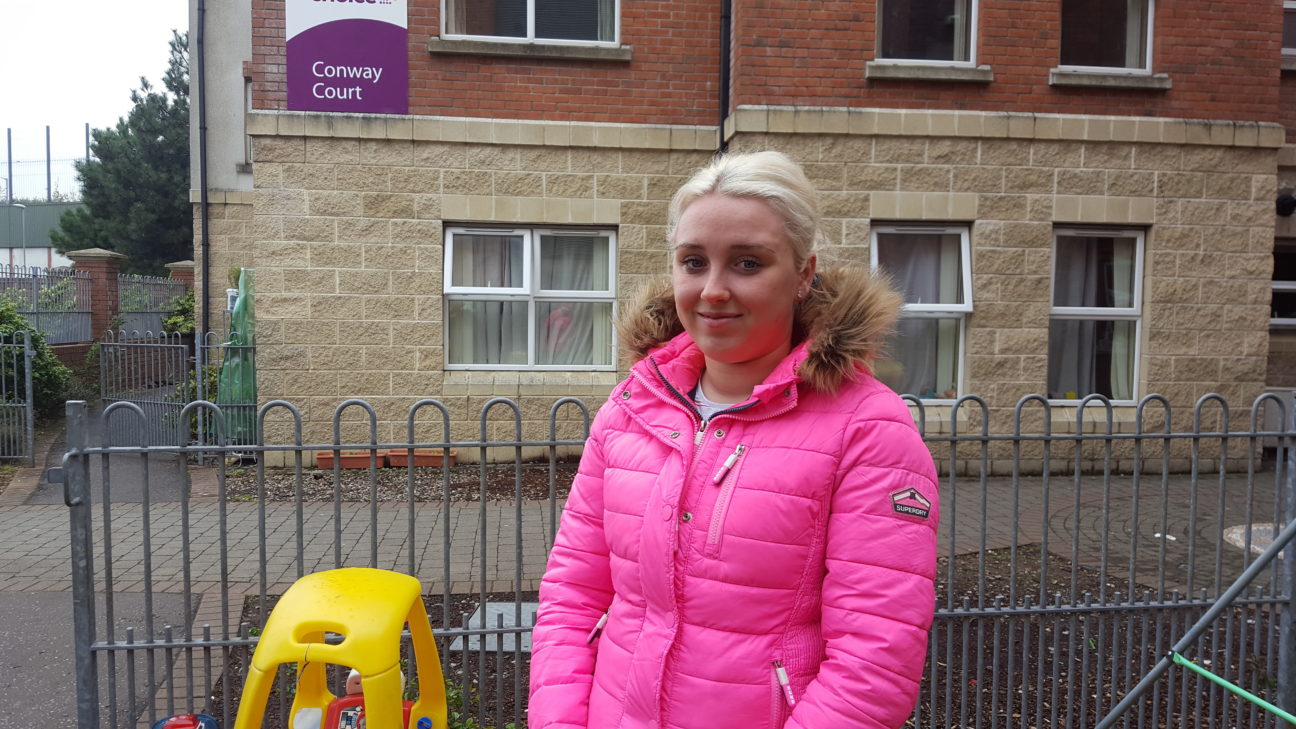 As part of Simon Community NI's commitment to improving client health and wellbeing, Northern Ireland's leading homelessness charity supported clients at its specialist family accommodation project to get active and consider their physical and mental wellbeing.
Ahead of National Walking Month, Simon Community worked with 46 parents at their West Belfast service as part of a 10-week programme funding by the Public Health Agency to improve resilience, interaction, skills and empowerment of those experiencing homelessness. The initiative included a steps challenge for busy parents with the title being taken by mum of three, Fionnuala, who racked up an impressive 213,000 steps in four weeks.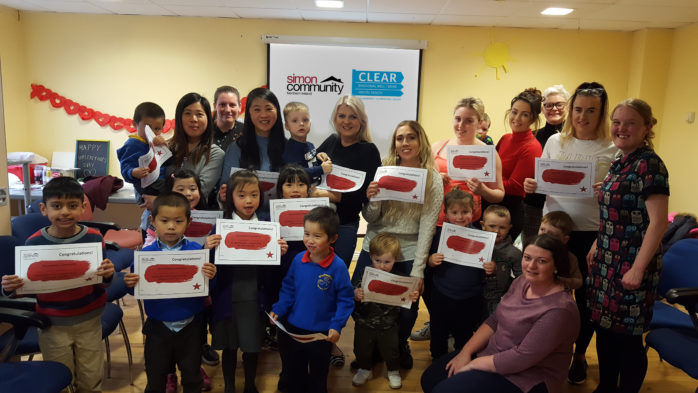 Fionnuala, who became homeless after the arrival of her second child made it impossible to live in a one-bedroom property, was referred to Simon Community's family service after declaring herself homeless with the Housing Executive.
Speaking of her homelessness, Fionnuala said:
There simply just wasn't enough space in my mum's house and although she tried to be as supportive as possible, in the end our living situation put a lot of strain on our relationship and I had no other option but to move out. It was really hard as I didn't have anywhere else to go.
Speaking about her day to day life in Conway Court Fionnuala continued: 
It's really for the best that I'm here, I love it so I do. It's just full of such nice people. My kids love it too and like me they've made loads of good friends. The staff have also helped me loads, they're really easy to talk to. I love them and just think they're brilliant.
Reflecting on her involvement with the charity's step challenge, Fionnuala said: 
I get really competitive, and when there's a challenge on I just think to myself I wanna win that! I was delighted when I realised that I'd racked up 213,000 steps in just 4 weeks. With 3 kids under 3 I'm constantly running around after them, I'm up every day at 7am and I don't get to sit down again until 10 at night, so I'm always on my feet anyway. I think the step challenge just allowed me to focus on winning the competition and motivated me to get out of the flat more.
Discussing her behaviour and routine before taking part in the challenge, Fionnuala commented:
Before the challenge I would have spent a lot of my time cleaning the flat and although I would feel satisfied after, I also just felt stir-crazy and a bit depressed that I'd spent all day inside. Like, I always feel stressed.
I made the effort to get out and about. I went to Newcastle a day and walked along the water with the kids and of course there was the unintentional stuff, like I was heading to the shops one day and got off the bus at the wrong stop. If I hadn't been doing the step challenge I would've been raging, but because every step counted I was happy to walk a wee bit further.
Offering encouragement to other would be walkers Fionnuala, with a smile said:

If I could give advice to anyone else who's like me and often feels anxious, I'd say just get outside and start walking. Even if it's just for 10 minutes to clear your head. Once I'm outside, I just feel great!