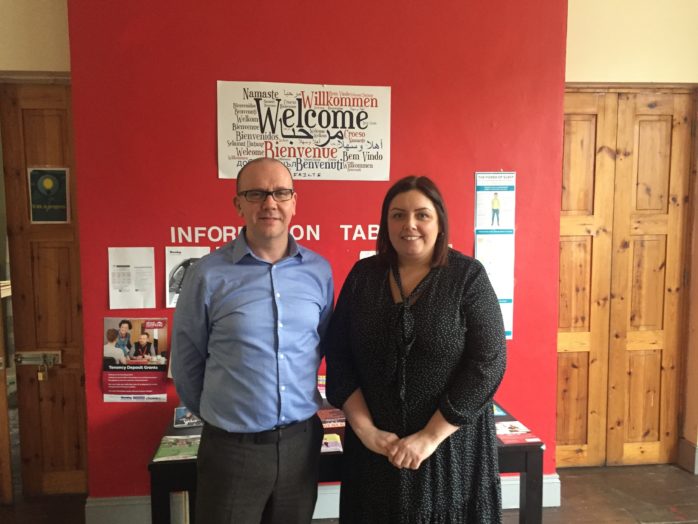 Communities Minister Deirdre Hargey MLA has today seen first-hand how her Department is supporting those experiencing homelessness. The Minister visited Belfast Foyer, a hostel managed by the Simon Community for young people. At the hostel residents are provided with emergency accommodation while also receiving advice and support.
Speaking after the visit, Minister Hargey said: 
I want to thank the Simon Community for the opportunity to meet with them and to see first-hand the importance of the Supporting People funding to people's lives.
The Simon Community, and indeed all those working across the homelessness sector, provide valuable support and are a lifeline to people in need. It is through the dedication, passion and expertise from all those working in the sector that young people are supported out of homelessness. I very much appreciate that the Supporting People funding from my Department is essential in ensuring this support can be provided and my aim is to protect its budget going forward.