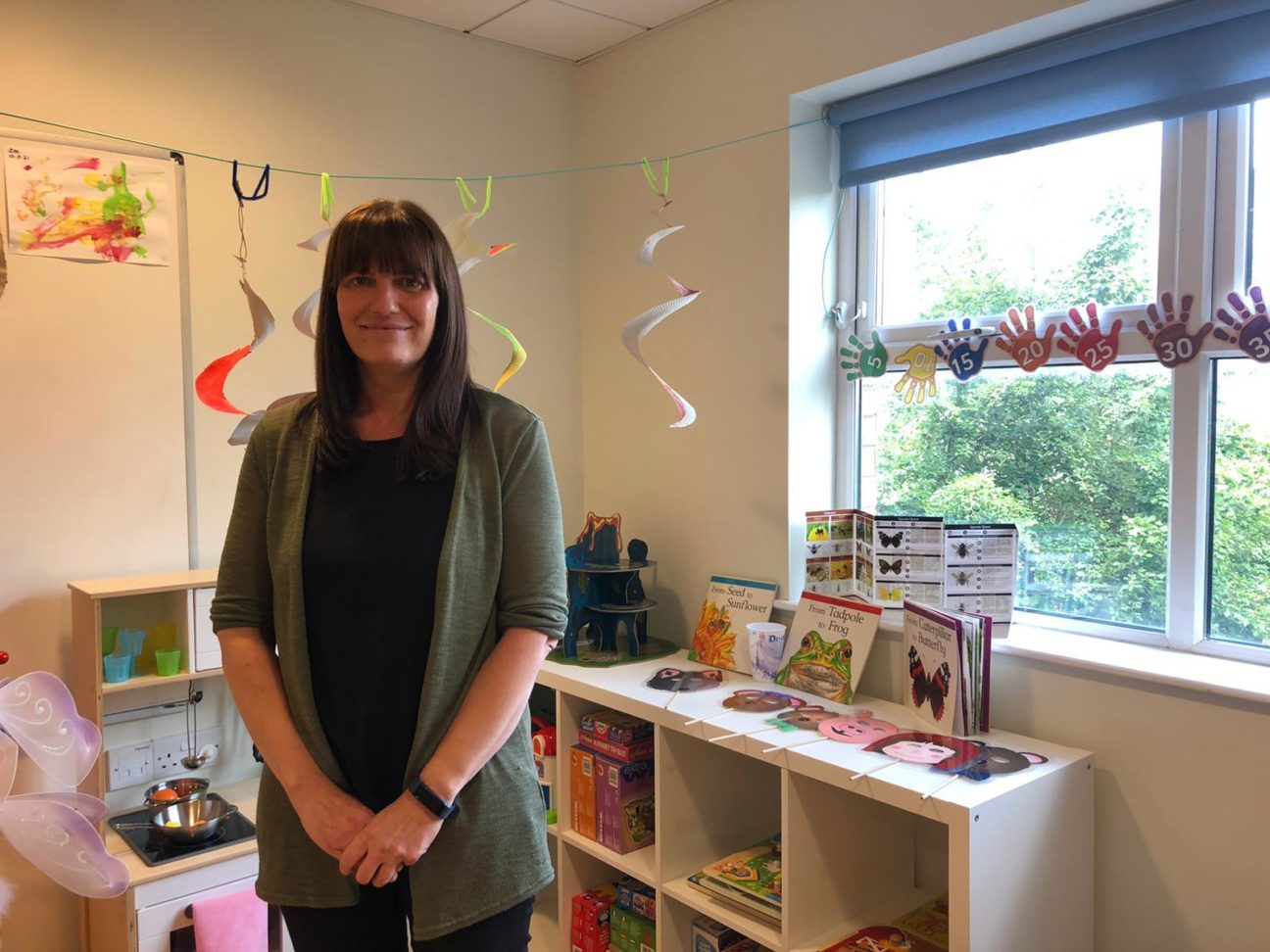 A hostel for families experiencing homelessness in West Belfast is hoping an easing of restrictions will help their rehoming efforts. Conway Court, a Simon Community project, primarily focuses on 'Client Move-On'.

They help families experiencing homelessness find and move into their own accommodation. However, while their move-on rate is normally high, the pandemic has made things more difficult. In the last tax year, 456 homes were given out in West Belfast.

Elaine Ellis, Senior Practitioner at Conway Court, said,
This figure is much lower than they would have seen in previous years. Normally it would be more than that. Double, treble. Things have been very static over the last year and it has made things a bit more difficult, but we keep trying.
There are over 3,000 people in housing stress in West Belfast alone. Some live on the streets, but many are living in hostels or accommodation that's not suitable for their needs.
Elaine says,
They're hoping the end of lockdown will bring some good news. When the Housing Executive opens up fully, I'm hoping there will be more housing offers being made. The housing association has some new-build developments in the pipeline that are due to start allocating this July. So, I'm hoping that some of my clients will be eligible for those properties to get a bit more movement going.
The West Belfast area is in high demand for rehoming, but private rentals are expensive, and prices continue to rise. This is a big obstacle for families who don't want to move too far away from the area. Elaine says,
If we're looking at private rental we have to be careful about the amount of rent that's being charged and how much the client or family would need to contribute towards the rent, because their housing benefits would never meet that full cost.

If someone is living like that for long periods of time and they can't afford to feed the kids properly, have enough electric or gas on the meters, they will end up falling in to rent arrears."
Making sure families are settled into their new homes is just as important as finding them in the first place. You think that as soon as someone gets a roof, they're not homeless anymore. But what's the point of a roof if you can't afford a bed for your kid or a sofa. You need that little bit of support or you'll end up in the circuit again… It would be terrible for any family to have to go through it twice.
Conway Court is home to 24 families, including more than 40 children. To keep spirits up over lockdown, staff have been coming up with new Covid-safe activities.
Karen McAlister, the Head of Research and Development for the Simon Community, has praised the staff for their original work.
Staff on the ground were innovative and creative. I think it just tapped into people's creativity and innovation. We had outdoor movie screenings in courtyards for clients because their common rooms were closed.

We were walking with clients. We did a 'Cook with Us' where staff created menus and did online cooking and then people were given cook packs and they had to follow the video online.
Many of the families faced issues when schools started back online, Karen continued,
Although the hostel has Wi-Fi, most of the residents had to battle with digital poverty. People expected that you would have access to the internet or the tool to use it and that's not always the case. Luckily we got funded through Children in Need and we actually have a teacher now based on our site.

This 'Play and Learning Co-ordinator' (a teacher by trade) actually works individually with all the children on the site and their families to make sure that they're not further disadvantaged because of the pandemic.
The new innovations have been so successful. They are hoping to keep them running indefinitely. The programme will continue until this time next year, but hopefully we can extend it and keep it running. The sessions are so popular. Yes, it was set up as a response to COVID but because it has gone so well, we're going to continue with it.
The fun-filled atmosphere behind the doors of Conway Court will only get better as the Housing Executive opens up and more houses become available. Elaine Ellis said,
There's nothing better than a client receiving an offer letter for a house. When I've worked so closely with a client for maybe six months or a year, when their offer letter does come in and they come running to me, I'm bouncing up and down in the hallway like I'm moving in with them.

I just love seeing families rehoused and how happy they are and the excitement on their faces. I love my job.

At the end of the day they are families and I don't want to see them in a hostel for any longer than they have to be. That's why we always actively engage with the client and with the Housing Executive to get them moved into their own property as quickly as possible.
Just £30 could help provide a move on pack for one of our clients beginning life in their new home. Please Donate Now.
Article first published by Belfast Live 15th July, written by Amy Murray.