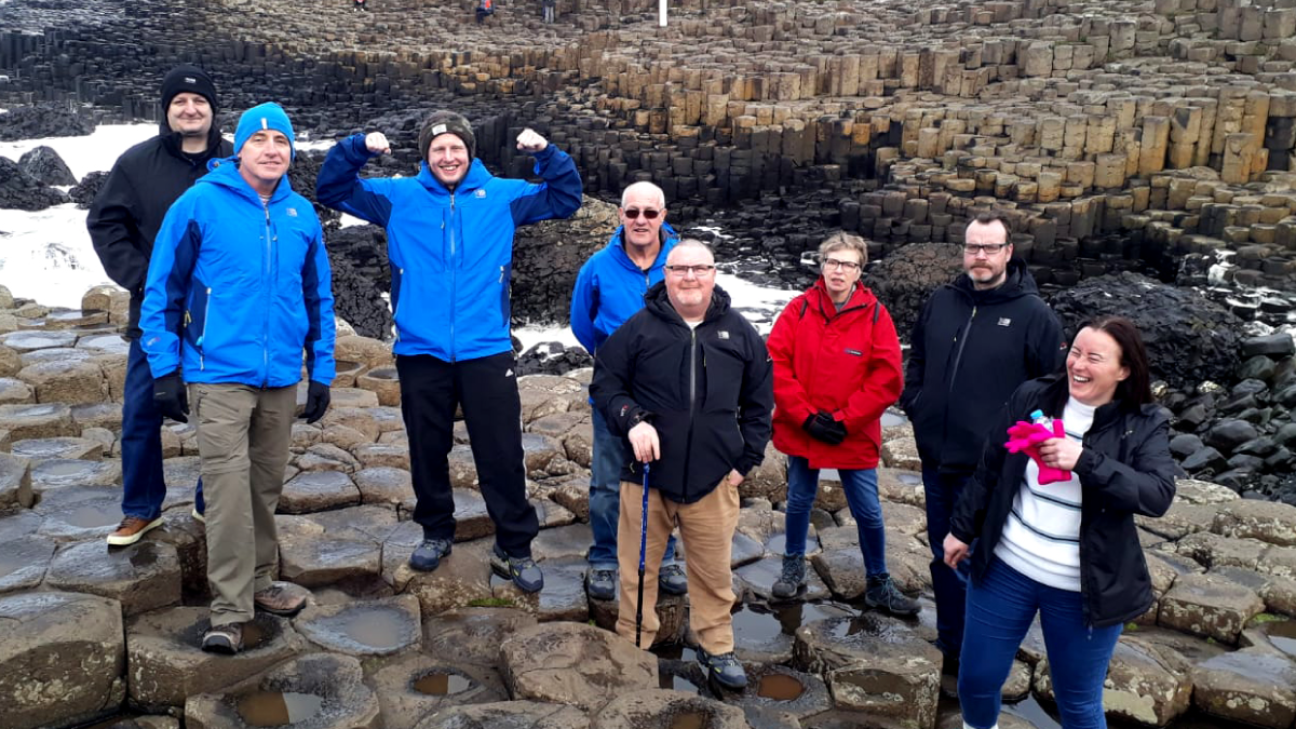 Committed to providing better health for those experiencing homelessness, Northern Ireland's leading homelessness charity, Simon Community NI, recently celebrated the end of a successful walking programme by hosting a cohort of service users from its Derry project who visited Belfast as part of the charity's WALK programme.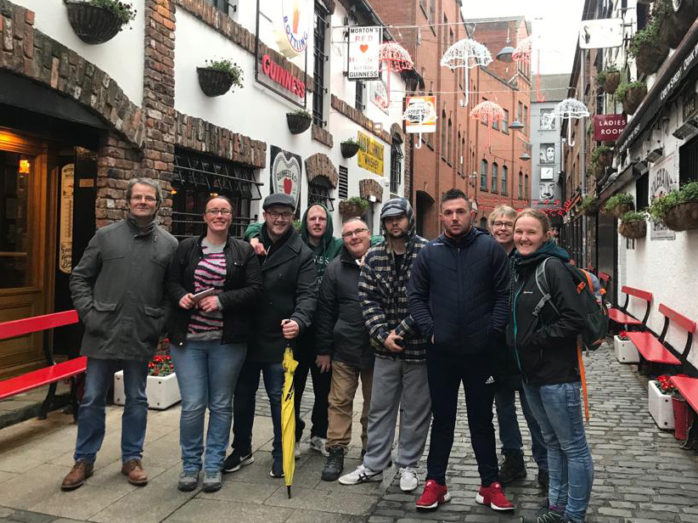 With a long history of community and agency partnerships, the WALK programme – funded by the Public Health Agency and Developing Healthy Communities – worked with 12 service users residing at the charity's Bonds Hill service in Derry to design a bespoke programme to meet their needs. The WALK initiative responded to the Wellbeing, Awareness, Learning and Keeping in Touch needs of individuals experiencing homelessness and operated from the Waterside Neighbourhood Renewal Area – a location within the top 20% of deprived areas in Northern Ireland.

The aim of the WALK initiative was to reduce depression and anxiety in those experiencing homelessness, provide distractions to individuals with substance dependency and create opportunities for physical and social activities. Across a period of 12 weeks, seven clients as well as volunteers and staff were accredited as Community Walk Leaders – delivering walks, visiting locations across Northern Ireland and contributing to a weekly 'Steps Challenge'. 
Speaking about the initiative, Rebekah McDonald, Volunteer Coordinator at Simon Community NI said: 
It was a pleasure designing this programme alongside service users. With many Simon Community clients unable to fund gym or club memberships, it is incredibly important to identify alternative approaches and funding to improve physical and mental health. I was delighted to welcome a few of the participants to Belfast for a walking tour of the city and hope to see similar volunteer-led programmes develop within services across towns and cities.
Joanne Leonard, Senior Support Worker at Simon Community's Derry project, commented:

Since taking part in the WALK programme, my team have noticed a massive increase in client engagement. They're more willing to engage at all levels of their support and each of them has noticeably more energy. Moving forward, I'm hoping to see more clients sign up to walking groups to help manage health and wellbeing during their time in temporary accommodation.
Speaking about the WALK programme, one of the charity's clients added: 
After a stroke in 2018, taking part in the walking sessions has been so helpful to me. My doctor has also noticed an improvement. I was feeling low before, but I have loved having the opportunity to bond with the others in the group.  I received a Community Walk Leader Award, which has given me a better awareness of planning walking activities. I have really enjoyed the Mindfulness sessions and have become more open and confident because of them.
limitThumbs: