Thanks to funding from Public Health Agency's CLEAR project, Northern Ireland's leading homelessness provider, Simon Community, has been once again able to develop and roll out a series of health and wellbeing initiatives across select services.
Created in response to a desire from temporary accommodation-based residents to participate in activities which are centred on physical and emotional wellbeing, a series of initiatives were rolled out across the charity's Armagh, Bangor and Newry services.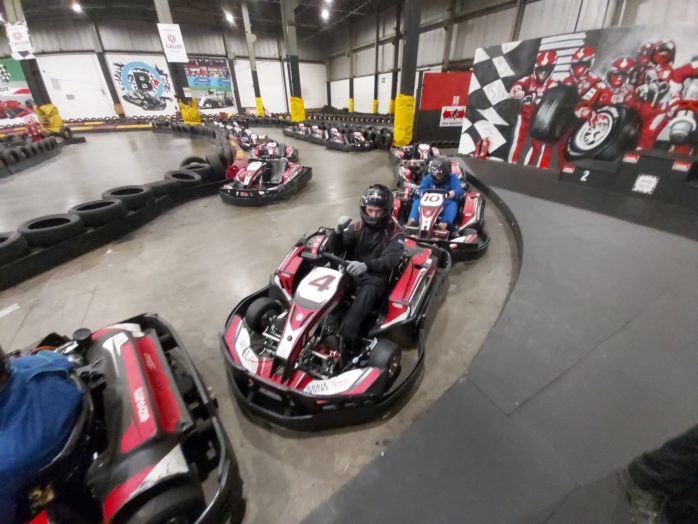 Between October 2019 and March 2020, almost 50 individuals were supported to take part in activities including go-karting, mental health awareness workshops, outdoor pursuits, cooking programmes and gym memberships. The funding provided was also used to provide sports clothing for participants.
Speaking of the difference such funding and activities has made, Marianne McCaul, Accommodation Manager at the charity's Newry project commented:
Fun and engaging activities are always out of reach for most clients because of financial restraints or lack of confidence. To watch participants, take part, work as a team and enjoy the outdoors was amazing. Not only did the funding benefit physically but it helped with mental wellbeing of those going through homelessness. A lot of the people Simon Community supports have complex needs and the opportunity to build activities around trust and teamwork really helped individuals become at ease with their surroundings.
Speaking about the opportunity, one client reflected on how he had completely forgotten how lovely and calm being outdoors can be.
McCaul further commented: 
An escape from the reality of homelessness, even just for a short few hours, makes all the difference. I hope we get the opportunity again to apply for such beneficial funding as it really helps change the lives of our clients by giving them a sense of self-worth and belonging.
Unfortunately, due to COVID-19 some residents were unable to complete the course with funders allowing the charity to repurpose the funding to provide PPE for vital frontline services.