Galgorm Collection celebrates 8-year charity relationship with Simon Community NI by announcing impressive staff and customer fundraising total.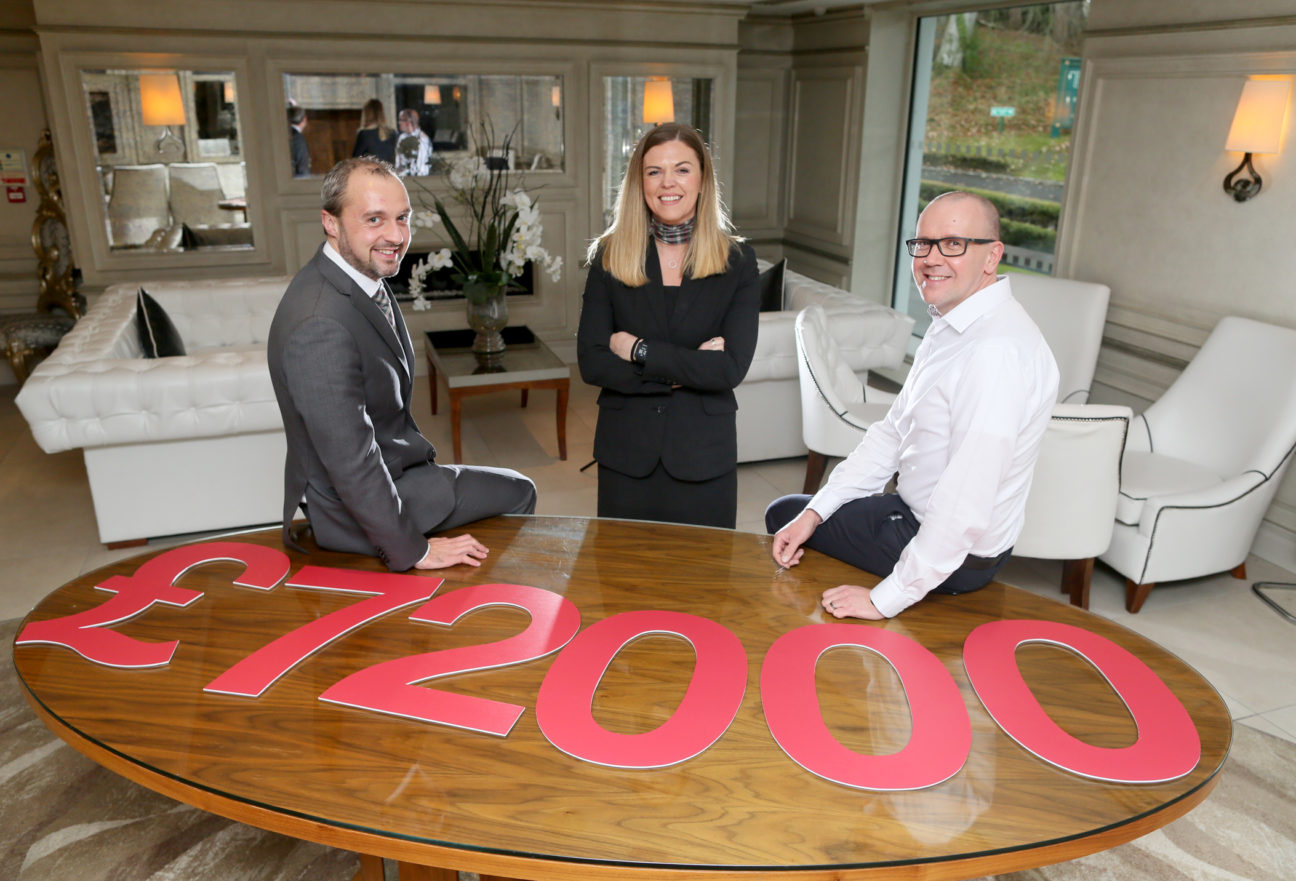 Working together and ending homelessness, charity Simon Community NI's eight year partnership with award-winning Galgorm Collection hit the £72,000 mark this month. Thanks to the generosity of Galgorm employees and customers, the magnificent total highlights the commitment of Galgorm Collection to give back to the local community.
Choosing Simon Community NI as the charity partner of the year in 2010, Galgorm Collection have grown the relationship year on year. The £72,000 total has been raised through a variety of fundraising endeavours, with great effort and commitment from the teams across Galgorm Collection, Fratelli's and Café Parisien businesses.

Galgorm Collection have been in a charity partnership with our friends at Simon Community Northern Ireland for over 8 years. We have found that working with Simon in the long term has enabled us to forge a strong and trusted relationship that means we can show our support in various ways. We got involved with the charity as we felt it was a good fit with our business, and the work they do supporting people who are homeless is close to all our hearts. As a local business we believe in taking a lead in showing good corporate social responsibility and giving back to the communities in which we operate.

Colin Johnston – General Manager at Galgorm Resort & Spa
Simon Community NI have had an excellent 8 years with Galgorm Collection and continually benefit from the creativity and kindness of their staff and customers. Huge congratulations to everyone for raising such a phenomenal amount of money and reaching £72,000 over the years. The amount raised is simply incredible and has made a big difference in ending homelessness for countless people across Northern Ireland.

Jim Dennison – Chief Executive at Simon Community NI
From running marathons, sleep outs, sponsored abseils and so much more, the team throughout Galgorm Collection have come together and worked hard to help raise money for the local charity. Simon Community NI currently supports 3,000 people per year including families, young people and those with poor mental health and no home. Galgorm Collection are continuing their fundraising efforts for the charity with the next initiative being Dine & Donate and Dream & Donate taking place throughout the business this December."
If your business or workplace is interested in supporting the work of Simon Community NI, just get in touch to learn more about our partnerships and volunteer opportunities, email fundraise@simoncommunity.org