Deloitte is continuing the success of Five Million Futures, the firm's social impact initiative, with the launch of 13 new charity partners in June, including a new partnership in Belfast with Simon Community NI.
Midway into the firm's five-year programme to help five million people get to where they want to be through access to education and employment, the initiative has already made an impact for over 475,000 people's futures while contributing over £10m to society*.
Peter Allen, Impact Partner at Deloitte Northern Ireland, said:
Making an impact on five million futures was an ambitious target in just five years, but through the commitment and goodwill of our people, we are making a positive impact in society. Together we've delivered 74 pro bono projects - valued at £1.85m, and our people have given over 67,000 hours around the UK.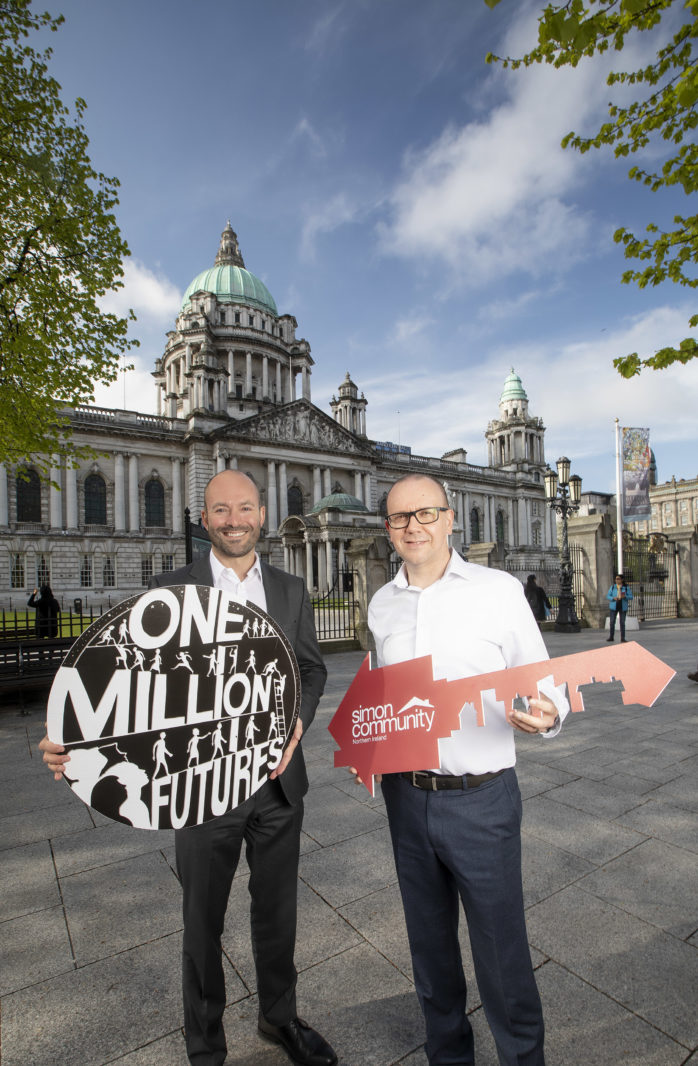 Much of the impact to date has been delivered through partnerships with over 50 charities, social enterprises and schools across the UK. Initiatives have included nurturing individuals through mentoring and employability skills workshops through to supporting organisations with their strategic ambitions. In Northern Ireland, the firm has just concluded a successful 3-year partnership with Kinship Care NI, a charity that supports children and carers.
The new charity partnership with Simon Community NI will start on 1 June 2019. Simon Community is Northern Ireland's leading homeless charity, with a mission to end homelessness for people who need help. Every year helps over 3,000 people across 22 projects throughout Northern Ireland, with a staff count of 300 and 50 volunteers.
Pleased to be chosen as Deloitte's new charity partner, Jim Dennison, Chief Executive at Simon Community NI, said:
With homelessness on the rise, the support of corporate partnerships is more important than ever. We are glad that Deloitte have recognised the difference our charity makes across Northern Ireland and decided to select us as part of their Five Million Futures initiative. With big plans for 2019 and beyond, Simon Community look forward to the many ways in which the team at Deloitte can help us make a bigger impact to the lives of some of the most vulnerable in our society.

Across our regions and nations, we are working with charities that are focused on having a positive impact in the local community. The Simon Community team stood out in the selection process and this partnership will offer exciting and new opportunities for us, aligning strongly with our Five Million Futures aspirations. They are a local charity with a focus on employment and education so not only directly impact those who are, or are at risk of becoming, homeless, but have an added impact for families and surrounding lives. We are delighted to be working with them.